Main Menu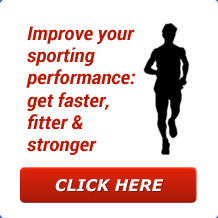 Latest Blog Entry
Parkour as an Olympic Sport? The International Gymnastics Federation (FIG) has included Parkour as a new gymnastics discipline to be included in the Olympics. This is a concern for all those who enjoy the freedom of expression and creativity that is at the heart of Parkour. Young men running and jumping through the woods is […]
User login
Sports Performance Workshop: Willand
Sporting success starts here:
This workshop is designed for Secondary school pupils who want answers to the following questions:
How can I balance my busy sport and school schedules?
How much sleep should I be getting?
What is the best diet for my sport?
How can I get faster?
The Day will include: 
Agility: up, down, 360 degrees, decision making. How to get beat your opponents.
Sports Nutrition: Making your own recovery snacks (practical), the optimal lunch box
Planning for 2018: what to fit in, what to take out, making the most of limited time.
Sleep: How much, common myths about bed times, quality versus quantity.
The day is open to athletes from all sports and of all playing levels. The only criteria are that the player must be at Secondary school (including 6th form).
Wednesday 2nd January 0900-1300
This Support Day is part of the Excelsior Athletic Development Club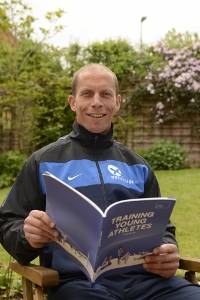 Head coach and owner James Marshall is the author of "Training Young Athletes" and an expert on long term athlete development.
He set up the Athletic Development Club to help young people from all backgrounds gain access to expert advice, locally.
He is using his experience of coaching Olympians, Paralympians and  International competitors with local children. He is designing the sessions so that the club members are set up for long term success, rather than short term impact and risking injury, burnout and disillusionment with sport.
James was on the England Senior Karate squad for 3 years, and competed in European and World Championships.
Places limited to assure quality
There are limited places, so please book in advance by Friday 14th December 2018 by emailing James at James@excelsiorgroup.co.uk
4 hours of expert advice costs only £25 (£15 for Excelsior ADC members).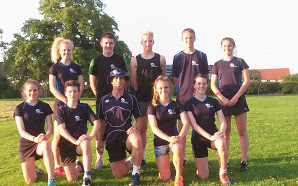 Excelsior is committed to improving the performance of all young athletes and helping them reach their potential in a safe and effective manner.
Read more here:
Client Testimonials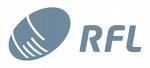 Rugby Football League
James' knowledge of strength and conditioning has been a valuable resource that I have used to enhance the training programmes at 4 professional Rugby League clubs; Harlequins, St Helens, Whitehaven and Workington. He has had a positive impact on the performance of the athletes and added to the professional development of coaching staff
More
Upcoming Courses
Sports Performance Workshop: Willand
02 Jan 2019
Sporting success starts here
Are you a sporting teenager who wants to get better?
Do you play more than 1 sport?
Do you want specific advice on how you can prepare for the matches ahead?
Do you want to know how to balance school/ club sporting commitments?
This day is for you.
The Day will include: