Main Menu
Latest Blog Entry
Excelsior AD Club newsletter March 2019 We have had so much happen in the last month, and exciting things happening in the run up to Easter, it is best to keep them all in one place. So here you go. 6 members complete their Athletic Development Coaching Course Archie, Daisy, Flora, Jakin, Rebecca and Stephanie […]
User login
Sports Performance Workshop: Willand
Sporting success starts here:
This workshop is designed for Secondary school pupils who want answers to the following questions:
How can I balance my busy sport and school schedules?
How can I get faster?
What is the best way to prepare for competition?
What is the best diet for my sport?
The Day will include: 
Sprinting for sport- practical speed training for team sports.
Sports Nutrition: Making your own recovery snacks (practical), the optimal lunch box.
Competition nerves- relaxation strategies and coping mechanisms.
Bite size exercise chunks to balance around your schedule.
The day is open to athletes from all sports and of all playing levels. The only criteria are that the player must be at Secondary school (including 6th form).
Wednesday 10th April 0900-1300
This Support Day is part of the Excelsior Athletic Development Club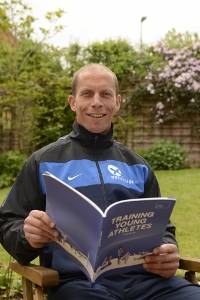 Head coach and owner James Marshall is the author of "Training Young Athletes" and an expert on long term athlete development.
He set up the Athletic Development Club to help young people from all backgrounds gain access to expert advice, locally.
He is using his experience of coaching Olympians, Paralympians and  International competitors with local children. He is designing the sessions so that the club members are set up for long term success, rather than short term impact and risking injury, burnout and disillusionment with sport.
James was on the England Senior Karate squad for 3 years, and competed in European and World Championships.
Places limited to assure quality
There are limited places, so please book in advance by Friday 2nd March 2018 by emailing James at James@excelsiorgroup.co.uk
4 hours of expert advice costs only £25 (£15 for Excelsior ADC members).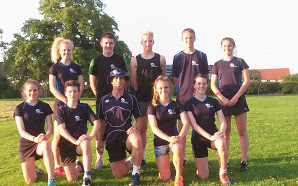 Excelsior is committed to improving the performance of all young athletes and helping them reach their potential in a safe and effective manner.
Read more here:
Client Testimonials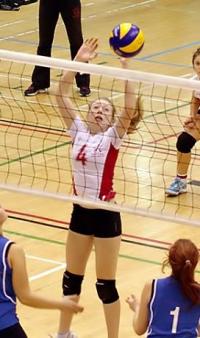 Helen Farr
The access to expert advice on training and coaching in the STS has been extremely beneficial when guiding Helen (15) through different stages of her physical development. Time is very precious and especially as busy parents of even busier teenagers, we need all the help we can get. As well as following the programme, it has been really useful to dip into certain topics as and when situations occur. Advice on how to prevent and counteract knee problems was certainly helpful when Helen started complaining that 'her knees were hurting' directly after competitions.
More
Upcoming Courses
Sports Performance Workshop: Willand
10 Apr 2019
Sporting success starts here
Are you a sporting teenager who wants to get better?
Do you play more than 1 sport?
Do you want specific advice on how you can prepare for the matches ahead?
Do you want to know how to balance school/ club sporting commitments?
This day is for you.
The Day will include: