Main Menu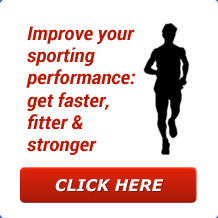 Latest Blog Entry
A review of Jerome Simian's workshops on physical preparation for sport. I had to choose between different "strands" of coaching topics at the IFAC conference in Loughborough. A difficult choice, not wanting to miss out on some excellent speakers. I chose to attend Simian's because of a quote I heard on the HMMR podcast: "I […]
User login
Athletic Development Coach – New Course
Athletic Development Coach
Helping sports coaches get their players fitter, faster and stronger at their clubs.
"Thank you for a very interesting and informative day with many new ideas to take back and help our players."
Chris Graves, Taunton Town JPL coach.
Is the 'Athletic Development Coach' course for me?
If you are a busy sports coach and want to help get your team fitter, then yes.
If you have a limited amount of time with your players each week and want to use that time optimally, then yes.
If your players are struggling to cope with the physical demands of your sport, maybe getting non-contact injuries, then yes.
If you think that strength and conditioning means more than just lifting weights, then yes.
Course pre requisite: Every candidate must be at least 16 years old and hold a Level 1 Coaching Certificate in their relevant sport (or assistant coach in athletics). There are no exceptions to these requirements.
Here are some highlights from one of our courses.
What will I learn?
Course Goals and Objectives
Candidates will be expected to achieve a basic level of understanding of the importance of athletic development and how it enhances sport specific practice. The candidates will be able to effectively implement the skills learnt on their return to their own clubs.  This foundation course prepares the candidates for further CPD modules on more specific aspects of athletic development.
Learning Outcomes:
Gain a basic understanding of athletic development.
Understand structural integrity and how it underpins athletic performance.
Learn new movements and how to apply them in warm ups to help prepare your athletes.
Improve your coaching eye and make necessary adjustments to your plan.
How will my learning programme be structured?
The learning programme will include the following phases:
Online learning : Four 30 minute modules containing small tasks such as watching a video, reading an article or blog post. Designed to fit around around your busy lifestyle, you can complete the tasks in one sitting, or in stages.
 Coaching practical: A day of learning new movements and how to apply them at your club. This will include planning, doing and reviewing micro-practice sessions. You will get a chance to practise, share ideas and get feedback. All of which are designed to help you implement the ideas immediately on returning to your club.
Certificate: After the coaching practical you will have the opportunity to answer a short quiz to check your understanding. When successful, you will receive a certificate of learning.
How can I progress?
This course is the Foundation. On completion you will then gain access to the Excelsior Continuing Professional Development (CPD) community. You will then be able to host our 3 hour CPD modules on:
Agility
Speed
Dry land Training (Swim fitness)
Strength Foundation
Golf fitness.
These are designed to bolt onto the foundation course and be delivered at your club. Rather than having one "specialist" strength and conditioning coach, your club can improve the level of coaching for everyone.
Location
A course can be held close to you but we need a minimum of 10 candidates.  We can help with the advertising but would need to confirm a suitable venue.
Cost: £100 per candidate including online learning and a one day course to practice coaching techniques.
If you would like to host a course at your club or school, please enquire here.
If you wish to book on an existing course, please go to that page.
Client Testimonials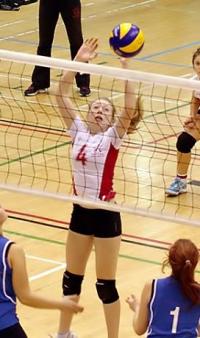 Helen Farr
The access to expert advice on training and coaching in the STS has been extremely beneficial when guiding Helen (15) through different stages of her physical development. Time is very precious and especially as busy parents of even busier teenagers, we need all the help we can get. As well as following the programme, it has been really useful to dip into certain topics as and when situations occur. Advice on how to prevent and counteract knee problems was certainly helpful when Helen started complaining that 'her knees were hurting' directly after competitions.
More
Upcoming Courses
Athletic Development Coach – WILLAND
20 Feb 2019
Athletic Development Coach Venue: WILLAND Date: Wednesday 20th February. Time 0900-1630. Booking deadline Friday 8 February Is the 'Athletic Development Coach' course for me? This particular course is for our junior members to attend. If you are interested in attending please contact Carly. What will I learn? Course Goals and Objectives Candidates will be expected […]