Main Menu
Latest Blog Entry
Excelsior AD Club newsletter March 2019 We have had so much happen in the last month, and exciting things happening in the run up to Easter, it is best to keep them all in one place. So here you go. 6 members complete their Athletic Development Coaching Course Archie, Daisy, Flora, Jakin, Rebecca and Stephanie […]
User login
Gymnastics Club
Excelsior ADC Gymnastics
"I think gymnastics laid the best foundation I could have developed for any sport". Mark Schultz, Olympic Gold Medallist, World Champion wrestler.
We are a recreational club offering gymnastics for children in the Willand, Cullompton and Uffculme area of Devon as well as Wellington, Somerset.
If you are interested in becoming a member, please contact James Marshall. Places will be limited to 16 per class.
6 week beginners' course starts February 27th in Wellington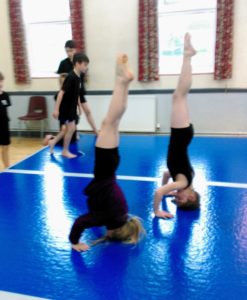 12 spaces available, ages 6-10, boys and girls welcome. Price £30.
Venue Court Fields School Gymnasium, Mantle Street.
Time 4:30 pm-5:30 pm Wednesday afternoons.
Will include: Tumbling, balances, vaults, trampette and floor work.
Email James on james@excelsiorgroup.co.uk to book your place
.
Timetable January -April  2019
Spaces available in Willand and Wellington (prices at bottom of page).
Willand:
Tuesdays in school term time at Village Hall (starts January 8th  ends April 2nd  no session 19th February in Half Term).
16:00 -17:00 for KS1 children in years 1-2,3.
17:00-18:00 for children in years 3-7
FreeG 1800-1915 years 5-10 
Wednesdays at Court Fields School, Wellington, Somerset from January 9th until April 3rd  inclusive, no session on February 26th Half Term).
1530:1630 FreeG (yr 7+)
1630:1730 General Gymnastics (Primary School, years 1-6).
Costs
You can try the classes out for £4 per session, up to two sessions. If you then decide that it is for you, you can join the club which is £22 per year and everyone renews on October 1st (BG rule, not ours!)
Spring  term cost is £48 for Willand, £54 for Wellington classes for one hour each week for dates above.
Payment to be made by Friday 27th December please.
Parent rota is here
Why gymnastics?
Most people don't know it, but gymnastics isn't just one sport. It's a whole range of different types (or 'disciplines', as you'll often hear them called).
The best gymnasts move with incredible strength, control and flexibility. Which means they can perform amazing jumps, tricks, balances and holds.
Is it easy to learn?

You probably already do some basic moves at the moment. Whether that's bouncing on a trampoline, doing cartwheels, hanging from bars or stretching. Of course, there's a lot more to it than that. But if you decide to learn, you'll be supported every step of the way by expert coaches.
 What is FreeStyle Gymnastics (FreeG).
We offer FreeG at both our Wellington and Willand venues. It is especially popular with teenage boys, but many girls prefer it to formal gymnastics. This video shows some of our freestylers in action at a recent camp:
Excelsior and British Gymnastics
Our club is a member of British Gymnastics (BG). This means we provide a safe, friendly environment with professional coaches to help you learn.
BG insists on the highest standard of coach education and the safest environment for all our gymnastics activities.
You don't have to be a member of our club or BG before arrive for your first session, but if you decide gymnastics is for you there's an opportunity for you to become a member of our club and BG.
Coaches
Sessions are run by James Marshall, who is a Level 2 coach in general gymnastics.
Client Testimonials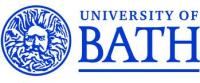 Bath University
"James worked with the Exeter and Taunton based Southwest Talent Centre scholarship athletes. He is deeply knowledgeable about strength and conditioning and has excelled at working with young athletes. His sessions are challenging and fun and he has succeeded in blending a group of athletes from a diverse range of sports into a cohesive training group.
More
Upcoming Courses
Sports Performance Workshop: Willand
10 Apr 2019
Sporting success starts here
Are you a sporting teenager who wants to get better?
Do you play more than 1 sport?
Do you want specific advice on how you can prepare for the matches ahead?
Do you want to know how to balance school/ club sporting commitments?
This day is for you.
The Day will include: