Main Menu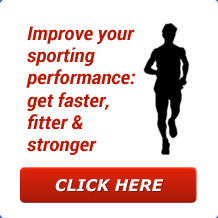 Latest Blog Entry
Parkour as an Olympic Sport? The International Gymnastics Federation (FIG) has included Parkour as a new gymnastics discipline to be included in the Olympics. This is a concern for all those who enjoy the freedom of expression and creativity that is at the heart of Parkour. Young men running and jumping through the woods is […]
User login
The Cubicle worker's guide to fitness
The cubicle workers guide to fitness is a useful book for those who work in an office and are looking to get fit. How to exercise at home with no equipment.
Contains video links to 2 circuits.
You might also like our "How do I start training?" blog
Client Testimonials

Blundells School
James has a huge breath and depth of knowledge on fitness issues. He is able to implement this knowledge into a practical course both making the task of fitness and conditioning both different and interesting from other fitness training that most are familiar with. He understands the safety issues when dealing with young adults strength and conditioning programmes. Programmes he sets are tailored to the individual needs of the group. There was a huge amount of progress made with some of these individuals in terms of their understanding of fitness and their own fitness levels.
More
Upcoming Courses
Sports Performance Workshop: Willand
02 Jan 2019
Sporting success starts here
Are you a sporting teenager who wants to get better?
Do you play more than 1 sport?
Do you want specific advice on how you can prepare for the matches ahead?
Do you want to know how to balance school/ club sporting commitments?
This day is for you.
The Day will include: