Main Menu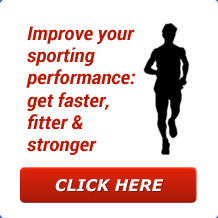 Latest Blog Entry
"The hamstrings transfer force from the motor of the butt to the wheels of the foot."Tenets of speed developmentAthletics coach Gary Winckler delivered an excellent overview on what he thinks is important on developing speed. A lot of the work is similar to what Frans Bosch did a couple of years ago, and he mentioned Bosch's work a lot.
User login
The Athlete's Guide to overtraining
Free ebooks for you to download and use. Please feel free to pass to friends and colleagues.
The athletes guide to overtraining is a guide on how to train hard and recover properly to prevent injury and illness.
Client Testimonials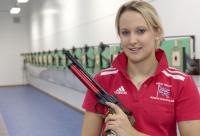 Louise Helyer – Modern Pentathlete, Commonwealth Games Silver Medallist Epee
I have been working with James since September 2009, with a history of becoming injured in winter months our main goal was to over come this and help my core/hip area to become more stable thus enabling me to run at my full potential. Not only have I made it through the winter months without gaining the usual knee injuries I have also improved my performance to currently become one of the top ranked athletes.
More
Upcoming Courses
Athletic Development Coach – TAUNTON *NEW COURSE*
18 Nov 2018
A one day course for sports coaches in Somerset looking to help get their teams fitter. Practical ideas that you can use immediately. Course fee £100 includes resources and e-learning modules.