Main Menu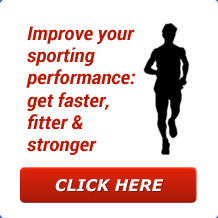 Latest Blog Entry
Parkour as an Olympic Sport? The International Gymnastics Federation (FIG) has included Parkour as a new gymnastics discipline to be included in the Olympics. This is a concern for all those who enjoy the freedom of expression and creativity that is at the heart of Parkour. Young men running and jumping through the woods is […]
User login
Fitness Apps special report for smartphones\ tablets
A 2012 guide to useful fitness and nutrition apps for your smartphone or tablet
Client Testimonials
Dan James – Paralympian
During the build up to the Beijing Paralympics I was fortunate to be able to train with Excelsior. During this time James delivered a specific eleven month training block to me starting from base fitness up to more complex circuits and exercises. James would always take part in our sessions and this really helped motivate me, as we would push each other to achieve during the sessions. James was flexible around my shift work and would always answer any questions I had, however daft they sounded!
More
Upcoming Courses
Sports Performance Workshop: Willand
02 Jan 2019
Sporting success starts here
Are you a sporting teenager who wants to get better?
Do you play more than 1 sport?
Do you want specific advice on how you can prepare for the matches ahead?
Do you want to know how to balance school/ club sporting commitments?
This day is for you.
The Day will include: