Main Menu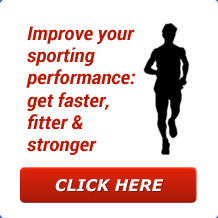 Latest Blog Entry
Parkour as an Olympic Sport? The International Gymnastics Federation (FIG) has included Parkour as a new gymnastics discipline to be included in the Olympics. This is a concern for all those who enjoy the freedom of expression and creativity that is at the heart of Parkour. Young men running and jumping through the woods is […]
User login
Strength and Conditioning for Females: ebook
A beginners guide to why female athletes need strength training.
Client Testimonials
Sean Clifford- Point Guard
I feel that training with South West Talent and James Marshall has been the best thing I've done for my basketball career so far. It has greatly improved my overall athleticism which has been a real benefit to me when on court. More importantly, however, the training has enabled me to continue playing whilst suffering from a back injury which has caused me real problems over a number of years. It has made huge improvements more recently and I am confident that I will be in good shape to play this coming season.
More
Upcoming Courses
Sports Performance Workshop: Willand
02 Jan 2019
Sporting success starts here
Are you a sporting teenager who wants to get better?
Do you play more than 1 sport?
Do you want specific advice on how you can prepare for the matches ahead?
Do you want to know how to balance school/ club sporting commitments?
This day is for you.
The Day will include: