Main Menu
Latest Blog Entry
"A pessimist complains about the wind, an optimist waits for it to change, a leader adjusts the sails." (source unknown) sent by John Mallett.
User login
Strength and Conditioning for Females: ebook
A beginners guide to why female athletes need strength training.
Client Testimonials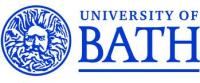 Bath University
"James worked with the Exeter and Taunton based Southwest Talent Centre scholarship athletes. He is deeply knowledgeable about strength and conditioning and has excelled at working with young athletes. His sessions are challenging and fun and he has succeeded in blending a group of athletes from a diverse range of sports into a cohesive training group.
More
Upcoming Courses