Main Menu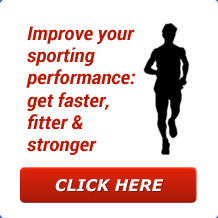 Latest Blog Entry
A review of Jerome Simian's workshops on physical preparation for sport. I had to choose between different "strands" of coaching topics at the IFAC conference in Loughborough. A difficult choice, not wanting to miss out on some excellent speakers. I chose to attend Simian's because of a quote I heard on the HMMR podcast: "I […]
User login
Staff Profiles
Meet the Excelsior Team.
James Marshall: Owner
After working in the Health and Fitness Industry for several years, I set up Excelsior in 2002. I was studying for my MSc in Sports Coaching at Brunel University at that time and realised that I wanted to work with the Athletes directly; coaching being my passion.
I have worked with senior professional golfers, modern pentathletes and rugby union and league teams. This includes; Great Britain Rugby League Under 18s, Under 16s, England Rugby Under 18s, Under 16s, London Welsh RFC, London Broncos RL, Exeter Chiefs RFC.
5 athletes from different sports I coached competed in London 2012, 4 in Rio in 2016. Many others have gained their International Caps whilst training with me or after.
I specialise in the development of youth athletes from 13-22 years old. I coach at our own club with gymnasts from 5-13, weightlifters from 13-51 and track and field athletes from 10-22.
I am also interested in Coach development for all sports coaches, running the S&C level 1-3 courses, tutoring British WeightLifting courses and CPD events for teachers and coaches, as well as organisations such as as GAIN, Scottish Athletics and DAASM.
I competed in Shotokan Karate for 11 years, including 3 years on the senior England squad, retiring from competition after the 2004 World Championships in Tokyo. I subsequently trained in MMA and Boxing, did tennis for a bit but am currently trying to stay ahead of my children in their gymnastics development. Reading and writing are two of my main hobbies.
Qualifications include: UKSCA Accredited, NSCA CSCS*S, ACSM HFI, British Gymnastics Level 2 with FreeG, British Weightlifting Level 2, British Athletics: Athletics Coach, Level 1 Volleyball Coach.
Sarah Marshall BSc(Hons) MCSP HCPC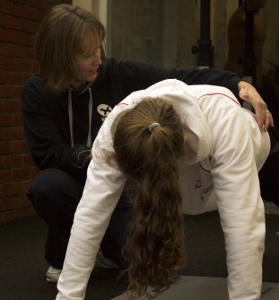 I graduated from The University of Nottingham in 1996 with a BSc(Hons) in Physiotherapy. I am now a highly skilled and experienced Physiotherapist with over 21 years of working in the NHS, private and sporting sectors.I currently provide the Physiotherapy Services for Excelsior.
I have extensive and general musculo-skeletal experience within the NHS treating the local public and recreational athletes. My previous role involved working as a Clinical Specialist, diagnosing and managing knee injuries/pathologies specifically within South Devon Healthcare Foundation NHS Trust.
I also have specific and comprehensive experience working with elite athletes. I particularly enjoyed my time working with London Welsh RFC and Exeter Chiefs RFC. I also have worked for England Hockey and England Karate.  A highlight of my career was providing Physiotherapy services to the athletes at the 2002 Commomwealth Games in Manchester. More recently I have worked with athletes who compete in Modern Pentathlon and Cycling. I have also provided a Physiotherapy Consultancy role to Willand Rovers FC.
When not being a Physiotherapist I am a mother of 2 children.I am a recreational runner and have recently started Weight lifting. I have a  Leadership in Running Fitness award with United Kingdom Athletics (UKA). I  also have a Level 1  coaching qualification in Strength and Conditioning and Weight Lifting.
Carly James: Business Assistant (Part time).
I studied for a BA (Hons) in Geography and IT and a PGCE in Secondary Geography at Exeter University. I am a Communications Officer and have worked with Excelsior for the last few years to assist and complete course bookings and administration. I enjoy travelling and have two young children to keep me busy.
Matt Durber: Coach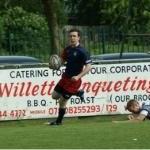 In 2009 I graduated from the University of Bath with a degree in Sports and Exercise Science. During my time in Bath I also gained professional experience working as a performance analyst with the England Rugby Union squad.
Since leaving University I have been working in the fitness industry as a Gym Instructor and Personal Trainer, and have also worked with local Rugby and Gymnastics clubs coaching strength and conditioning. I enjoy playing Rugby in my free time and have represented Gloucester in the Premier 'A' Division.  I am a level 2 Handball Coach.
Duncan Buckmaster: Coach
Having spent 5 years as a quantity surveyor in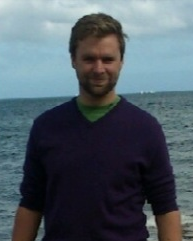 London I chose to make a career change, starting a journey to become an athletic development coach. I spent a year working in a community gym with people wanting a variety of goals before I undertook my internship at Millfield School with James. For the last year I have worked with 13-18 year olds from a variety of sports including rugby, cricket, hockey, tennis, squash and golf.
I have just started working with Olton & West Warwickshire Hockey club where alongside their lead coach and physio I will be improving their strength and fitness. In September I will be working with Oxfordshire tennis academy, where I will be introducing an athletic development programme to ages 10 plus.
Client Testimonials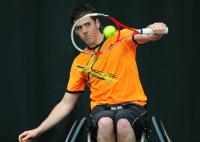 Josh Steels: wheelchair tennis
I started working with James 3 years ago via the TASS programme. When James first met me, physically I was nowhere the best I could be. Since working with James I have seen vast improvements in my fitness and strength which has been put into great use on court.Each session is worked around making sure I am able to get the best quality training as well as catering for my chronic pain and fatigue levels. On top of this James has always been happy to meet at facilities that are best for myself meaning I could fit training sessions in on route to tournaments or camps.
More
Upcoming Courses
Athletic Development Coach – WILLAND
20 Feb 2019
Athletic Development Coach Venue: WILLAND Date: Wednesday 20th February. Time 0900-1630. Booking deadline Friday 8 February Is the 'Athletic Development Coach' course for me? This particular course is for our junior members to attend. If you are interested in attending please contact Carly. What will I learn? Course Goals and Objectives Candidates will be expected […]