Main Menu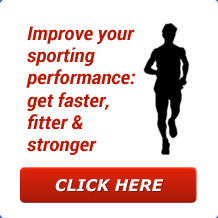 Latest Blog Entry
Sport Science: Servant or Master? Last month I attended Vern Gambetta's GAIN conference in Houston, Texas.  A great mix of practical sessions, seminars and informal idea sharing, it is my annual chance to take time out and immerse myself in learning. I shall be sharing some of the ideas and insights learnt this year. The […]
User login
Blog
Welcome to the Excelsior blog. It is a mix of current research and thoughts on Athlete and Coach Development, Strength and Conditioning and personal reflections.
Comments are welcome (please leave your name) and you can subscribe by clicking on the RSS feed.
Thanks for taking the time to read it.
James Marshall
Client Testimonials
Judith Hamer – GB Wheelchair Basketball, Paralympian
I have worked with James for three years now. James's attitude to training has changed my approach to my training session and sport making me more focussed and organised to get as much as I can out of each session. The improvements I have made with my fitness, core and my psychological approach to training have been largely down to my sessions with James
More
Upcoming Courses