Main Menu
Latest Blog Entry
Excelsior AD Club newsletter March 2019 We have had so much happen in the last month, and exciting things happening in the run up to Easter, it is best to keep them all in one place. So here you go. 6 members complete their Athletic Development Coaching Course Archie, Daisy, Flora, Jakin, Rebecca and Stephanie […]
User login
How to change habits: part 1
"We are what we repeatedly do. Excellence, then, is not an act, but a habit."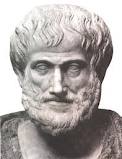 Aristotle's quote is often used,  but it is hard to follow. When working with athletes, it is often the intangibles that make the difference to the overall outcome of the training programme.
I often see young coaches or academics popping out and inflicting paper programmes on athletes and saying "I have shown them, now they have to do it".
Unfortunately (or fortunately) athletes are human beings, not artificial constructs.
We must therefore coach the person first and then the programme second.
Athlete's do not operate in a vacuum
In order to make gains in training we know that not only must the athlete work, they need to rest and recover. The two things I never assume that an athlete does well are:
Sleep.
Eat.
Just saying, "eat healthy food"  and "get 8 hours sleep a night" does not recognise that behaviour needs to change, and that comes from habits.
Very few people think that 5 hours sleep a night and eating crisps and chocolate are the way to become an Olympian.
Some education is necessary:
Mostly though, it is getting the athlete to incorporate healthy behaviours and habits into their lifestyle.
 Working on the intangibles
Changing behaviour is not easy. Education is one part of it, but people need help doing this. It might involve changing the culture of the team/ club or the home environment too.
Part 2 of this blog will look at Goal setting and how to get started,
Part 3 will look at some useful tools on how to help you maintain your good habits.
Client Testimonials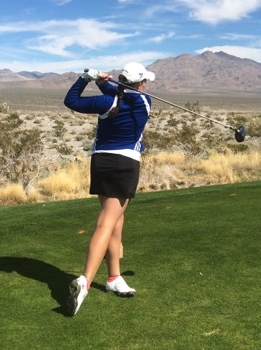 Jess Bradley: European Tour Golfer
I first worked with James in Devon Golf's High Performance Group when I was 16. His attitude and enthusiasm towards training was the main reason I approached him whilst I was studying in the U.S.A to train with him again. He makes our sessions tough but enjoyable. He […]
More
Upcoming Courses
Sports Performance Workshop: Willand
10 Apr 2019
Sporting success starts here
Are you a sporting teenager who wants to get better?
Do you play more than 1 sport?
Do you want specific advice on how you can prepare for the matches ahead?
Do you want to know how to balance school/ club sporting commitments?
This day is for you.
The Day will include: