Main Menu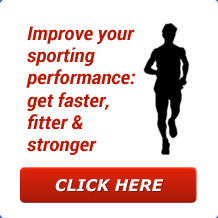 Latest Blog Entry
Why the Daily Mile should not be mandatory for pupils Two Primary School head teachers have mentioned the "Daily Mile" to me in the last 6 months. The first said he was going to introduce it in his school. The second asked me about it and had concerns because she didn't want any of the […]
User login
Educational Gymnastics
Educational Gymnastics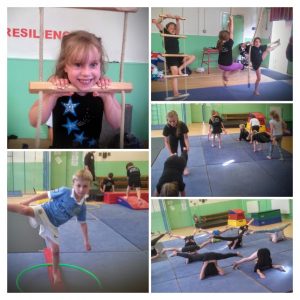 Children today are physically illiterate. The massive reduction in time spent in free play has led to a generation of people who have yet to experience the joy of movement.
Formal gymnastics (as seen at the Olympics) requires the child to strive to perform very specific skills. The end product of the skill is a desire for uniformity.
Educational Gymnastics starts with the child's ability as they walk into your class and focusses on how they can develop themselves through exploration and guided discovery.
An example can be seen in this video.
This course will help Teachers and Coaches set up classes for children of all abilities and give you the confidence to create more interesting and varied lessons.
Course Content
Introduction to Educational Gymnastics. Historical context, current gaps.
The Movement Framework: why it is used.
Planning a lesson: structure, free practice, guided discovery, how to make the most of 45 minutes.
Practice 1: Getting started and gym layout, essential equipment.
Lunch

Practice 2: Space

Practice 3: Body
Practice 4: Relationship
Practice 5: Effort
Summary and overcoming common difficulties.
Each practice will include: working from a sample plan; expanding progressions and regressions; and adjusting for different abilities.
By the end of the course you will be able to use the planning template to organise a term of gymnastics lessons that suits pupils of all abilities.
If you are interested in hosting a course please email James Marshall at James@excelsiorgroup.co.uk 
Client Testimonials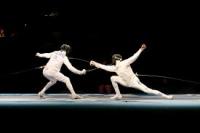 South WestFencing Hub
Working with James has been a pleasure and education for all of the fencers and coaches, from beginner fencers and trainee fencers, up to international fencers and coaches with decades of experience. We really appreciate James' desire to challenge assumptions but simultaneously his ability to listen to both fencers and coaches on technical and tactical points. He manages to keep his sessions fresh and innovative without losing sight of our central goals. His sessions are challenging and fun and his attention detail is a tribute to his professionalism. Thank you.
More
Upcoming Courses