Main Menu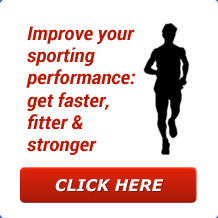 Latest Blog Entry
Bayern vs Chelsea: Only the fittest will prevail.As the world's top footballers prepare to meet in the Champions League Final this weekend, we explore what it takes to make it at the highest level.Advances in Sports Science have revealed the highly energetic demands within the modern game, what we as coaches then do is help you get ready to play and meet those demands.
User login
Athletics Club
Excelsior ADC: Athletics
Welcome to our Athletics Club page. We have weekly sessions in the Spring and Summer that are open to all, plus workshops and seminars. We are a fully affiliated Athletics Club and a member of British Athletics.
Summer Training 2018: 
We shall be running twice weekly sessions. Monday nights (4th June to 23rd July inclusive) from 5-6pm and Thursday nights (7th June to 26th July inclusive (except 14th June) from 6-7 pm in Willand.
Some of the Thursday sessions will be at Cullompton Community College where we will use the long jump pit and throws cages.
The focus now changes to longer acceleration and sprints, plus jumps and throws.
£4 per session for club members (£3 if already doing gymnastics). Payable in advance for 8 week block (7 sessions for Thursdays).
Competitions: We are planning to attend 5 competitions this Summer, all Open events.
Feedback from the athletes
At the end of their each block of training, every athlete is asked to provide some feedback anonymously. Here is what they had to say after the January block:
I shall use this information to adjust what we do accordingly. Thanks to everyone for this useful information.
The programme shall be self-contained, but will provide foundation for future work. It will include: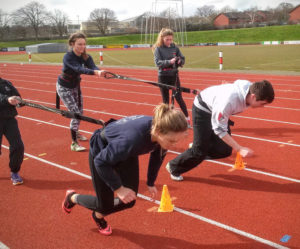 Whilst the benefits of running are well known, there are also risks of just being a runner: overuse, monotony, one dimensional approach to fitness. As a member of the Excelsior ADC you will benefit from expert coaching to help you get better at running, but also be fitter and healthier overall.
Head Coach James Marshall is the author of Run Faster and has coached athletes from many sports to run faster. He designs the training sessions with the participants ability in mind. He is a fully licenced Athletics Coach with British Athletics
An example of the coaching tips you get is here:
For those wanting Individual running coaching with James Marshall, see the Run Faster page. 
Our base is in Willand, Cullompton,Devon, Ex15 2RN. This is only 15 minutes from Tiverton and Wellington in Somerset, only 25 minutes from Honiton, Exeter and Taunton in Somerset.
Further reading:
Should I start running? 
Client Testimonials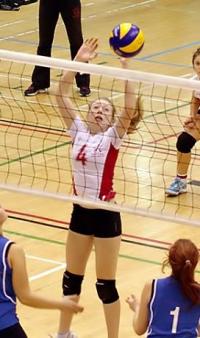 Helen Farr
The access to expert advice on training and coaching in the STS has been extremely beneficial when guiding Helen (15) through different stages of her physical development. Time is very precious and especially as busy parents of even busier teenagers, we need all the help we can get. As well as following the programme, it has been really useful to dip into certain topics as and when situations occur. Advice on how to prevent and counteract knee problems was certainly helpful when Helen started complaining that 'her knees were hurting' directly after competitions.
More
Upcoming Courses
Speed Training for Sports Coaches: Paddington, London
07 Jul 2018
One day speed seminar for sports coaches This one day seminar will help you understand basic speed training principles and give you practical coaching ideas that you can implement with your sports team and players. Athletic Development Coach James Marshall will introduce coaches to fundamental movements and exercises that will translate from track to field/court […]