Main Menu
Latest Blog Entry
"A pessimist complains about the wind, an optimist waits for it to change, a leader adjusts the sails." (source unknown) sent by John Mallett.
User login
Weight lifting Club
Excelsior ADC Weightlifting
Welcome to the Weightlifting club page.
We run weekly sessions in Willand, Cullompton in school term time.
In order to attend you need to be 13 years or older and injury free. You will get professionally coached and shown how to lift safely.
The sessions are coached by James Marshall, author of Get Stronger. James is NSCA certified, UKSCA accredited and is a level 2 Weightlifting coach and level 2 technical official.
He tutors Level 1 and 2 Coaching Weightlifting courses.
Excelsior ADC is affiliated to British Weightlifting.
Summer 2019
Sessions resume on Monday 22nd April (Bank Holiday) until Friday 24th May. Plymouth Open is on Saturday May 18th.
Monday night: 1830-1930 / 1930-2030
Friday evenings 1815 -1915
Club membership is £5 per year (October 1st to September 30th), sessions cost £4 for members payable in advance in blocks, or £5 on the day (so £20 for 1 session per week for this block).
Non members can pay £6 per session and train if space is available.
The format will include:
Physical preparation: structural integrity.
Technical coaching on the main lifts (Commonly known as Olympic lifts) including, cleans, snatch, spilt snatch and derivatives.
Nutrition and lifestyle advice.
Female weightlifting:
Weightlifting is one of the fastest growing sports for women in the UK.
Other female lifters will be there to help and encourage you.
Here are 4 of our female lifters describing why they like what they do:
Here is Excelsior ADC member, Daisy learning to do a clean and jerk
Please contact James Marshall to register your interest. Places are limited to 6 per session.
Our base is in Willand, Cullompton,Devon, Ex15 2RN. This is only 15 minutes from Tiverton and Wellington in Somerset, only 25 minutes from Honiton, Exeter and Taunton in Somerset.
In the mean time, read these for inspiration
or watch this video from British Weightlifting
Client Testimonials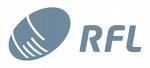 Rugby Football League
James' knowledge of strength and conditioning has been a valuable resource that I have used to enhance the training programmes at 4 professional Rugby League clubs; Harlequins, St Helens, Whitehaven and Workington. He has had a positive impact on the performance of the athletes and added to the professional development of coaching staff
More
Upcoming Courses