Main Menu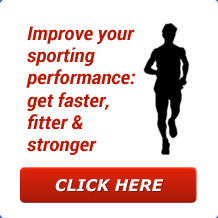 Latest Blog Entry
I Hate Pre-Season TrainingThis is often the thought of players who are forced to undergo various fitness tests and long slow runs as part of a pre-season fitness programme.Doing repeated doggies, shuttle runs and various circuits, with barely a ball in sight is enough to put most players off.It doesn't have to be this way.
User login
Weight lifting Club
Excelsior ADC Weightlifting
Welcome to the Weightlifting club page. We run 6 sessions a week in Willand, Devon. Each session is coached and linked over a half term.
Beginners Offer: Special Offer for those wishing to try weight lifting in June: Fridays are beginners' day and you can train for 7 sessions at only £21 total.
In order to attend you need to be 13 years or older and injury free. You will get professionally coached and shown how to lift safely.
The sessions are coached by James Marshall, author of Get Stronger. James is NSCA certified, UKSCA accredited and is a level 2 Weightlifting coach. He tutors level 1-3 Strength and conditioning coaching courses as well as Level 1 and 2 Coaching Weightlifting courses.
Excelsior ADC is affiliated to British Weightlifting.
June-July 2018.
Bookable sessions resume on Monday 4th June  and run until 27th July.
Monday nights: 1800-1900/1900-2000
Friday mornings 0930-1030 (Beginners)
Friday evenings 18150-1915 (No sessions on Friday 15th June) (Beginners).
Club membership is £5 per year, sessions cost £4 for members payable in advance in blocks, or £5 on the day. (£32 for Mondays, £28 for Fridays).
Non members can pay £6 per session and train if space is available.
The format will include:
Physical preparation: structural integrity.
Technical coaching on the main lifts (Commonly known as Olympic lifts) including, cleans, snatch, spilt snatch and derivatives.
Nutrition and lifestyle advice.
Female weightlifting:
Weightlifting is one of the fastest growing sports for women in the UK.
Other female lifters will be there to help and encourage you.
Here are 4 of our female lifters describing why they like what they do:
Here is Excelsior ADC member, goalkeeper Dan James doing a power clean and push jerk. 
Please contact James Marshall to register your interest. Places are limited to 6 per session.
Our base is in Willand, Cullompton,Devon, Ex15 2RN. This is only 15 minutes from Tiverton and Wellington in Somerset, only 25 minutes from Honiton, Exeter and Taunton in Somerset.
In the mean time, read these for inspiration
or watch this video from British Weightlifting
Client Testimonials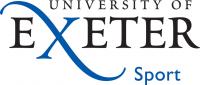 University of Exeter
James has been our lead strength and conditioning coach for the Talented Athlete Scholarship Scheme (TASS) at the University of Exeter since the scheme's inception. His attitude, professionalism and above all his drive and desire to help each sportsman and woman develop and reach their potential is exactly what we require. James shows a real interest in each of his athletes and helps them to aspire to be as good as they can and ensures that no goals are unattainable.
More
Upcoming Courses
Speed Training for Sports Coaches: Paddington, Fully Booked
07 Jul 2018
One day speed seminar for sports coaches This one day seminar will help you understand basic speed training principles and give you practical coaching ideas that you can implement with your sports team and players. Athletic Development Coach James Marshall will introduce coaches to fundamental movements and exercises that will translate from track to field/court […]