Main Menu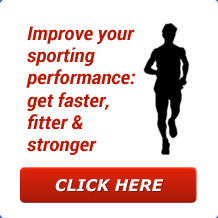 Latest Blog Entry
Bayern vs Chelsea: Only the fittest will prevail.As the world's top footballers prepare to meet in the Champions League Final this weekend, we explore what it takes to make it at the highest level.Advances in Sports Science have revealed the highly energetic demands within the modern game, what we as coaches then do is help you get ready to play and meet those demands.
User login
Weightlifting Club
Excelsior ADC Weightlifting
Welcome to the Weightlifting club page. We run 6 sessions a week in Willand, Devon. Each session is coached and linked over a half term.
In order to attend you need to be 13 years or older and injury free. You will get professionally coached and shown how to lift safely.
The sessions are coached by James Marshall, author of Get Stronger. James is NSCA certified, UKSCA accredited and is a level 2 Weightlifting coach. He tutors level 1-3 Strength and conditioning coaching courses as well as Level 1 and 2 Coaching Weightlifting courses.
Excelsior ADC is affiliated to British Weightlifting.
June-July 2018.
Bookable sessions resume on Monday 4th June  and run until 27th July.
Monday nights: 1800-1900/1900-2000
Friday mornings 0930-1030
Friday evenings 1830-1930 (No sessions on Friday 15th June).
Club membership is £5 per year, sessions cost £4 for members payable in advance in blocks, or £5 on the day. (£32 for Mondays, £28 for Fridays).
Non members can pay £6 per session and train if space is available.
The format will include:
Physical preparation: structural integrity.
Technical coaching on the main lifts (Commonly known as Olympic lifts) including, cleans, snatch, spilt snatch and derivatives.
Nutrition and lifestyle advice.
Female weightlifting:
Weightlifting is one of the fastest growing sports for women in the UK.
Other female lifters will be there to help and encourage you.
Here are 4 of our female lifters describing why they like what they do:
Here is Excelsior ADC member, goalkeeper Dan James doing a power clean and push jerk. 
Please contact James Marshall to register your interest. Places are limited to 6 per session.
Our base is in Willand, Cullompton,Devon, Ex15 2RN. This is only 15 minutes from Tiverton and Wellington in Somerset, only 25 minutes from Honiton, Exeter and Taunton in Somerset.
In the mean time, read these for inspiration
or watch this video from British Weightlifting
Client Testimonials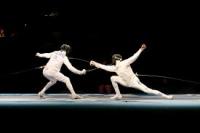 South WestFencing Hub
Working with James has been a pleasure and education for all of the fencers and coaches, from beginner fencers and trainee fencers, up to international fencers and coaches with decades of experience. We really appreciate James' desire to challenge assumptions but simultaneously his ability to listen to both fencers and coaches on technical and tactical points. He manages to keep his sessions fresh and innovative without losing sight of our central goals. His sessions are challenging and fun and his attention detail is a tribute to his professionalism. Thank you.
More
Upcoming Courses
Speed Training for Sports Coaches: Paddington, London
07 Jul 2018
One day speed seminar for sports coaches This one day seminar will help you understand basic speed training principles and give you practical coaching ideas that you can implement with your sports team and players. Athletic Development Coach James Marshall will introduce coaches to fundamental movements and exercises that will translate from track to field/court […]