Main Menu
Latest Blog Entry
Excelsior AD Club newsletter March 2019 We have had so much happen in the last month, and exciting things happening in the run up to Easter, it is best to keep them all in one place. So here you go. 6 members complete their Athletic Development Coaching Course Archie, Daisy, Flora, Jakin, Rebecca and Stephanie […]
User login
Welfare and Child Protection
We take the welfare of our athletes seriously
If you have any concerns about the welfare or protection of any of our athletes, then pl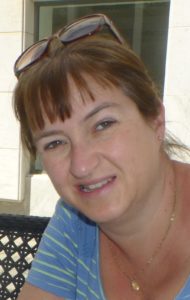 ease contact Carly James on 07746 763036 or by email 
Carly has completed all of her training to be a Welfare Officer.  Living in Willand Carly will be seen at the Willand Gymnastics Club on occasions.  She has attended the British Gymnastics "Time to Listen" course, as well as "Safeguarding and Protecting Children".
Client Testimonials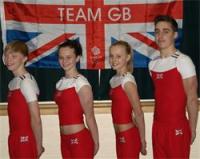 Weston AGC
I first met James at a South West Gymnastic conference and thought he was superb then, and still do! James' ability to adapt to different sports and levels is excellent, and he is superb at getting his message across to different ages of gymnasts. He did a workshop at our club for our competitive gymnasts and it was superb, His work was of great value to a wide range of ages and levels, with a tremendous emphasis on posture and injury prevention. We have been able to put his training methods into practice and are seeing an improvement in the all round strength and fitness of our gymnasts.
More
Upcoming Courses
Sports Performance Workshop: Willand
10 Apr 2019
Sporting success starts here
Are you a sporting teenager who wants to get better?
Do you play more than 1 sport?
Do you want specific advice on how you can prepare for the matches ahead?
Do you want to know how to balance school/ club sporting commitments?
This day is for you.
The Day will include: