Main Menu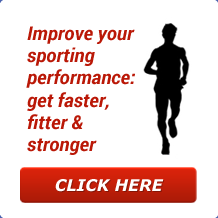 Latest Blog Entry
Lego and sports clubs have become sterile environments Lego sets used to stimulate children's (and their parent's) imaginations. In the 1970s the goal of Lego was to use imagination and explore as you can see in the letter on the right. Now, Lego blocks are almost always sold as part of some marketing tie- in […]
User login
How to change habits: part 1
"We are what we repeatedly do. Excellence, then, is not an act, but a habit."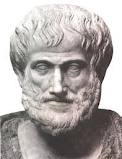 Aristotle's quote is often used,  but it is hard to follow. When working with athletes, it is often the intangibles that make the difference to the overall outcome of the training programme.
I often see young coaches or academics popping out and inflicting paper programmes on athletes and saying "I have shown them, now they have to do it".
Unfortunately (or fortunately) athletes are human beings, not artificial constructs.
We must therefore coach the person first and then the programme second.
Athlete's do not operate in a vacuum
In order to make gains in training we know that not only must the athlete work, they need to rest and recover. The two things I never assume that an athlete does well are:
Sleep.
Eat.
Just saying, "eat healthy food"  and "get 8 hours sleep a night" does not recognise that behaviour needs to change, and that comes from habits.
Very few people think that 5 hours sleep a night and eating crisps and chocolate are the way to become an Olympian.
Some education is necessary:
Mostly though, it is getting the athlete to incorporate healthy behaviours and habits into their lifestyle.
 Working on the intangibles
Changing behaviour is not easy. Education is one part of it, but people need help doing this. It might involve changing the culture of the team/ club or the home environment too.
Part 2 of this blog will look at Goal setting and how to get started,
Part 3 will look at some useful tools on how to help you maintain your good habits.
Newsletter Sign-Up
Client Testimonials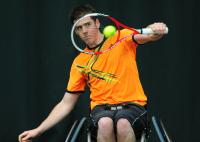 Josh Steels: wheelchair tennis
I started working with James 3 years ago via the TASS programme. When James first met me, physically I was nowhere the best I could be. Since working with James I have seen vast improvements in my fitness and strength which has been put into great use on court.Each session is worked around making sure I am able to get the best quality training as well as catering for my chronic pain and fatigue levels. On top of this James has always been happy to meet at facilities that are best for myself meaning I could fit training sessions in on route to tournaments or camps.
More
Upcoming Courses
Level 1 Strength and Conditioning Course Oxfordshire – **JUST 2 PLACES LEFT**
06 May 2017
Level 1 Strength and Conditioning Course Oxfordshire. 6th- 7th May 2017  Assessment Day: 4th June 2017. Venue: Carterton Community College, Upavon Way, Carterton OX18 1BU Please register your interest with Carly Cost: £280 including materials and access to online resources. To book send a deposit of £100 here. The deposit is non refundable.  Once the full balance has been […]