Main Menu
Latest Blog Entry
Excelsior AD Club newsletter March 2019 We have had so much happen in the last month, and exciting things happening in the run up to Easter, it is best to keep them all in one place. So here you go. 6 members complete their Athletic Development Coaching Course Archie, Daisy, Flora, Jakin, Rebecca and Stephanie […]
User login
Flexibility Training
As part of the Excelsior Sports Training Programme, I did a joint workshop with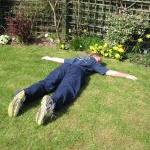 Sarah Marshallyesterday on flexibility training. We had 30 young athletes doing 90 minutes of stretching.
The format was:
Warm up- squats and multi directional lunges.
Back stretches on the floor- rotational, flexion, extension.
Back stretches in standing- using a wall.
Hamstring and quad stretches in kneeling.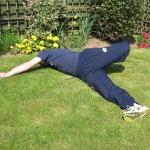 The major objective of the session was to get the athletes to go away with their own individual stretching programme.
They had to write down in their training diaries the various stretches we were doing and mark the ones that suited them.
The key points were:
Move slowly.
Breathe 5- 6 times deeply whilst holding a stretch.
Find the ones that work for you- if you aren't getting a stretch, move to a different one.
Variety of stretching is important, don't just do the same 2-3 exercises and expect different results.
Take note the differences between front and back and left and right side and work on that.
(Pictured is me doing the scorpion stretch as requested).
Stretching works
Setting out the flexibility plan is relatively easy. Getting the athletes to do it regularly is more difficult. Having  a variety of stretches, and for different events helps.
Those of our athletes who practice do get more flexible.
This video shows a fun example of a stretch routine. You may wish to start with something simpler.
Further reading:
Client Testimonials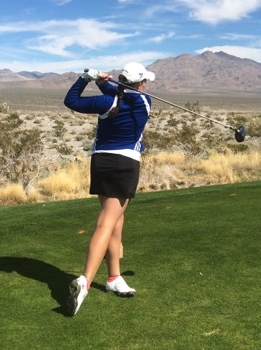 Jess Bradley: European Tour Golfer
I first worked with James in Devon Golf's High Performance Group when I was 16. His attitude and enthusiasm towards training was the main reason I approached him whilst I was studying in the U.S.A to train with him again. He makes our sessions tough but enjoyable. He […]
More
Upcoming Courses
Sports Performance Workshop: Willand
10 Apr 2019
Sporting success starts here
Are you a sporting teenager who wants to get better?
Do you play more than 1 sport?
Do you want specific advice on how you can prepare for the matches ahead?
Do you want to know how to balance school/ club sporting commitments?
This day is for you.
The Day will include: