Main Menu
Latest Blog Entry
Excelsior AD Club newsletter March 2019 We have had so much happen in the last month, and exciting things happening in the run up to Easter, it is best to keep them all in one place. So here you go. 6 members complete their Athletic Development Coaching Course Archie, Daisy, Flora, Jakin, Rebecca and Stephanie […]
User login
How do you coach a visual learner who is blind?
This came up last week in conversation with 2 of the England Blind Football Team. I was unable to physically demonstrate some exercises to Dan James the goalkeeper, (who is sighted) and is a clear example of someone who learns by watching.
Later that day I was working with Robin Williams (blind) who has never been able to see demos, so has to learn by auditory cues and feel.
How would I be able to coach Robin if he was a Visual learner like Dan?
This rapidly turned into some sort of Zen Koan with us racking our brains as to whether this is a learned trait, or an inherited one.
Client Testimonials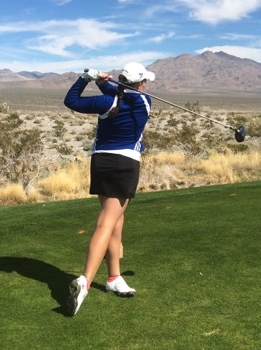 Jess Bradley: European Tour Golfer
I first worked with James in Devon Golf's High Performance Group when I was 16. His attitude and enthusiasm towards training was the main reason I approached him whilst I was studying in the U.S.A to train with him again. He makes our sessions tough but enjoyable. He […]
More
Upcoming Courses
Sports Performance Workshop: Willand
10 Apr 2019
Sporting success starts here
Are you a sporting teenager who wants to get better?
Do you play more than 1 sport?
Do you want specific advice on how you can prepare for the matches ahead?
Do you want to know how to balance school/ club sporting commitments?
This day is for you.
The Day will include: