Main Menu
Latest Blog Entry
Excelsior AD Club newsletter March 2019 We have had so much happen in the last month, and exciting things happening in the run up to Easter, it is best to keep them all in one place. So here you go. 6 members complete their Athletic Development Coaching Course Archie, Daisy, Flora, Jakin, Rebecca and Stephanie […]
User login
Introducing fitness to fencers.
Fencers physical development should stay one step ahead of skill development.
That was the theme behind the "Fit for fencing" sessions I did at the weekend for the South West Fencing Academy.

My experience of current fencers is that they specialise in fencing early, with liitle or no background in other sporting activity.

Part of Long Term Athlete Development (LTAD) is the acquisition of a breadth of physical skills at an early age. Without that physical development, skill development is hampered later on.

An example being that fencers are constantly being told to "sit in your stance" or "relax your shoulders". The fencers I worked with on Sunday had very tight Thoracic spines (T-spine, or T-Bone as they insisted on calling it) as well as stiff hips on the non dominant side.

Fencing warm up

The tight T-spine meant that when trying to lunge and reach, they were compensating with extra shoulder work, the opposite of what the coach wanted.

The stiff hip meant that they found it difficult to keep their hips level when moving along the piste and tended to stand up, or tilt forward, thus exposing their head to ther opponent.
Posture, balance, stability, mobility.
These are the cornerstones of agility and most athletic movement. I showed the fencers 5 different exercises and got them to assess each other using a 5 point marker for each.

Typical fencer posture

The idea was to give them an eye as to what to look for, how it feels and the key coaching points. They have to be able to take it away and practice at home. I also benchmarked a 5/5 (if we had any!) and a 2/5 too, looking for ways to help that person improve.

However, all of this is worthless if the fencers continue to stand with poor posture on one leg throughout the day.
Warm ups and cool downs for fencing.
I used the warm up to assess their movement and get them ready to acquire a skill. It took the first 20 minutes to get them to walk correctly, then we introduced silly walks,  skipping, prone series, 6 way lunges and jacknives.
The cool down for fencers has to be specific due to the ipsolateral nature of the sport. We have to return them to a resting state where they can move normally.
Further reading
Thanks to all the coaches who were answering my questions about the sabre and foil, the weapons I am least familar with.
Client Testimonials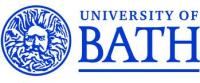 Bath University
"James worked with the Exeter and Taunton based Southwest Talent Centre scholarship athletes. He is deeply knowledgeable about strength and conditioning and has excelled at working with young athletes. His sessions are challenging and fun and he has succeeded in blending a group of athletes from a diverse range of sports into a cohesive training group.
More
Upcoming Courses
Sports Performance Workshop: Willand
10 Apr 2019
Sporting success starts here
Are you a sporting teenager who wants to get better?
Do you play more than 1 sport?
Do you want specific advice on how you can prepare for the matches ahead?
Do you want to know how to balance school/ club sporting commitments?
This day is for you.
The Day will include: