Main Menu
Latest Blog Entry
Excelsior AD Club newsletter March 2019 We have had so much happen in the last month, and exciting things happening in the run up to Easter, it is best to keep them all in one place. So here you go. 6 members complete their Athletic Development Coaching Course Archie, Daisy, Flora, Jakin, Rebecca and Stephanie […]
User login
Monitoring Overtraining:The 4 Hs
"You've Got To Be In Top Physical Condition. Fatigue Makes Cowards Of Us All.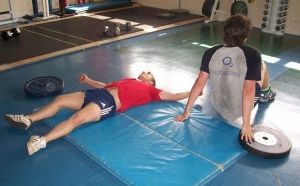 Vince Lombardi.
But, in order to get in top physical condition, athletes risk doing too much, resting too little and can get fatigued. This may result in overtraining.
The British Association of Sports and Exercise Medicine (BASEM) spring conference was held in Manchester on 28 March 2014. The theme was "The Fatigued Athlete".
Speakers included experts from the fields of Sports and Exercise Medicine, nutrition, physiology, and psychology. Ute Scholl (Fencing coach and Sports Medicine Doctor) attended the day and here is her summary.
Over reaching or over training?
To attain peak performance, athletes and coaches very often tread a fine line between training hard to allow time for positive adaptation followed by recovery periods. When athletes get this balance wrong non-functional overreaching (NFOR) and ultimately overtraining syndrome (OTS) can develop.
NFOR and OTS are less of a problem in elite athletes who are monitored very closely, but are more common in athletes below elite level, especially in athletes without an experienced coach.
What are the Symptoms of Overtraining?
Symptoms of NFOR and OTS include:
Performance decrements
Persistent fatigue
Alterations in mood
Frequent illnesses

The first step when NFOR or OTS are suspected is to refer the athlete to a Doctor to exclude:
Organic diseases
Infections
Negative energy balance
Iron deficiency
Magnesium deficiency
Allergies
Insufficient sleep
Chronic fatigue syndrome
If all of these are negative NFOR or OTS are the most likely diagnosis.
How do I treat overtraining?
If the athlete presents with a brief history of NFOR complete rest is recommended in the short term and the athlete is advised to get as much sleep as possible over the next 48hrs.
If OTS has developed treatment might take weeks or months and consists of rest, attention to dietary and fluid intake and psychological support.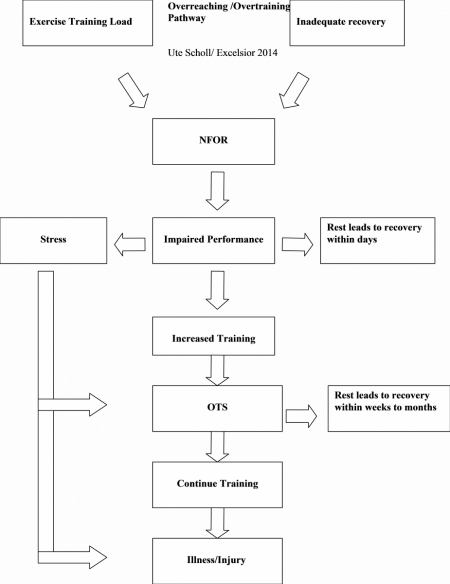 Prevention: the 4 Hs
Awareness of NFOR and OTS is the one of the most important component of prevention. Monitoring for the conditions is an important task for coaches and athletes alike.
The most effective means of monitoring for NFOR and OTS is self-analysis by the athlete. For a quick assessment for NFOR or OTS the coach and athlete should look out for the four H's.
The well-adjusted athlete should be:
Healthy (no more than the usual number of infections)
Happy (no unusual mood disturbances)
Hungry
Horny (normal libido)
The athlete could keep a daily logbook in which he/she records:
Training details
Athlete's comment on training – enjoyment, coping
Wellbeing ratings (1-7) – fatigue, stress, quality of sleep, muscle soreness, mood
Causes for stress and/or dissatisfaction
Illness, injury, menstruation (female)
Summary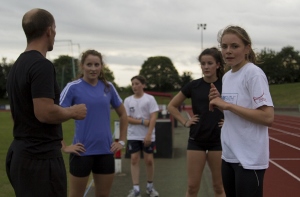 The two most important components of prevention of NFOR and OTS are awareness of the problem and maintenance between training load and recovery.
Athletes who coach themselves are far more likely to be affected by NFOR or OTS. The support of an experienced coach or training partner is one of the best means of maximising performance and avoiding NFOR and OTS.
Client Testimonials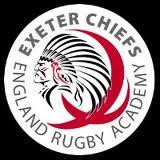 Exeter Chiefs Rugby Academy
James was in sole charge of fitness related matters, organising and implementing training programmes... also provided players with mentoring and advice on nutritional needs. He varied the programmes and was keen to keep ideas fresh and designed activities suitable to help young rugby player's progress. James was keen to put time into the thought process of his ideas and carry out to a very high standard.
More
Upcoming Courses
Sports Performance Workshop: Willand
10 Apr 2019
Sporting success starts here
Are you a sporting teenager who wants to get better?
Do you play more than 1 sport?
Do you want specific advice on how you can prepare for the matches ahead?
Do you want to know how to balance school/ club sporting commitments?
This day is for you.
The Day will include: