Main Menu
Latest Blog Entry
Excelsior AD Club newsletter March 2019 We have had so much happen in the last month, and exciting things happening in the run up to Easter, it is best to keep them all in one place. So here you go. 6 members complete their Athletic Development Coaching Course Archie, Daisy, Flora, Jakin, Rebecca and Stephanie […]
User login
Shoulder pain- how to get it better
In response to Tommy's question about persistent shoulder pain.
If you have shoulder pain, then there are a few things you need to do:
Diagnosis- what is actually wrong with it? Going to the GP and being told to rest and given some anti inflammatories may work in the immediate future, but not necessarily in the long term.
Similarly if you have a serious tear or rupture, then doing any exercise will make it worse- so you need to understand how severe it is first. Book in for a Physiotherapy (based in Willand, Cullompton) appointment to get the correct diagnosis.
Do not participate in sport until you are pain free.
The Rehabilitation process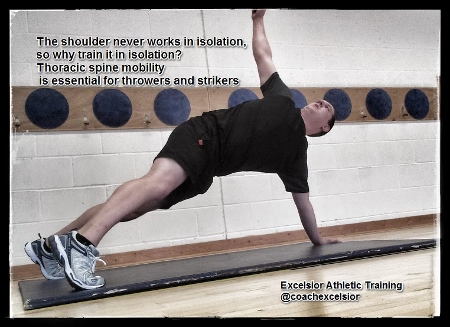 Start to work on low level movement and control exercises. This includes extended press ups either against the wall or on the floor, shoulder rolls, shrugs, and protraction exercises.
Isometric contractions are also useful in strengthening a specific weak point under control. So for a thrower/ striker/ racquet sport player, that might mean getting into your sport stance close to a wall and then pushing against that wall for 3-5 seconds quite hard. Rest for 10 seconds, then repeat 3-5 times. See how that react the next day and then you can increase that.
If you have chronic shoulder pain, then it may mean you have to do these exercises on a daily basis as a preventative tool. (The same applies to chronic low back pain). Five minutes a day, every day will help stabilise that joint.
From there you can start to add in multi joint exercises that use the shoulder in more functional ways- dips, press ups (lots of variety here), pull ups, dumbbell presses, and throwing lighter implements for short distances.
Remember: Diagnose, move, stabilise, strengthen, function and consistency.
However, this does not apply to healthy athletes- if it ain't broke- don't fix it.
Instead try this series of healthy shoulder exercises to keep things working.
Client Testimonials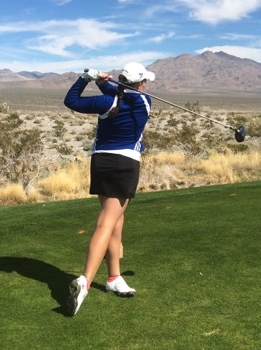 Jess Bradley: European Tour Golfer
I first worked with James in Devon Golf's High Performance Group when I was 16. His attitude and enthusiasm towards training was the main reason I approached him whilst I was studying in the U.S.A to train with him again. He makes our sessions tough but enjoyable. He […]
More
Upcoming Courses
Sports Performance Workshop: Willand
10 Apr 2019
Sporting success starts here
Are you a sporting teenager who wants to get better?
Do you play more than 1 sport?
Do you want specific advice on how you can prepare for the matches ahead?
Do you want to know how to balance school/ club sporting commitments?
This day is for you.
The Day will include: