Main Menu
Latest Blog Entry
Excelsior AD Club newsletter March 2019 We have had so much happen in the last month, and exciting things happening in the run up to Easter, it is best to keep them all in one place. So here you go. 6 members complete their Athletic Development Coaching Course Archie, Daisy, Flora, Jakin, Rebecca and Stephanie […]
User login
Steve Myrland: "Coaching better every day"
"I thought I was a good coach because I had a good job"
said Steve Myrland in the opening part of his presentation at GAIN. "By that logic if we put on snowshoes and walk outside it will start snowing"!
This very experienced and enlightened coach gave his thoughts on creating meaningful athletic development rather than "by the numbers" exercise prescription.
Steve's quote resonates with me when you hear a lot of "strength and conditioning gurus" promoting their work because they have a good job. "I work with elite athletes" is a phrase I hear a lot in the UK. How about "I help develop young athletes into elite performers"?
Looking at things differently
"It's easy to develop strength and conditioning, as long as they don't matter in a meaningful way".  A lot of job justification goes on with numbers being produced to show that what you are doing works. An industry has developed from this, but how about making athletes better?
Steve used the word "disenthrall" which means "look at things differently". We need to do that to counter the Dunning -Kruger effect of cognitive bias in low ability individuals that can be found within sport.
Simply put the herd don't know what they don't know.
Culture is largely built on unchallenged assumptions. He said they build up like a sedimentary process over time. "Assumptions are the rust that forms in the absence of critical thought and movement."
Steve was asking us to think about what we do, how we measure it and whether it matters (more on this from Dr Joyner in upcoming post).
"There is nothing so useless as doing efficiently that which should not be done at all". Peter Drucker.
Creating a culture of coaching
"Good coaching is all about the culture you create to support your process" said Steve (Vern Gambetta wrote about coaching culture yesterday).  You can create a culture by embracing transformation; however you will come across some obstacles.
Obstacle 1: Reductionist thinking.
"You can't just ignore incorrect things" and yet systems and research studies are built on isolated facts or factors. Athletes are humans and they interact with other humans all the time. This needs to be recognised rather than trying to reduce performance into ever smaller digits.
Obstacle 2: False equivalence.
Comparing two different things and equating them as equal. Quantity is not the same as quality (an example being telling everyone to sleep 8-10 hours, when 6.5 hours solid sleep may well be better for some individuals).
Strength and conditioning are irrelevant quantities until and unless you can connect them to athletic movement and sports performance.
Maximum is not the same as optimum (something I have learnt the hard way and anathema to crossfitters). Getting the most from your training session does not mean lying on the floor puking and posting it on Instagram. Do what you need to do to gain a response and adaptation.
Efficient is not the same as effective. It is easy to get efficient at things if you try, but are they effective?
Another quote from Peter Drucker "Culture eats strategy for breakfast" again something I have learnt the hard way.  I have worked in a few toxic environments as well as highly bureaucratic ones. In neither situation have I been able to make meaningful change, despite the similarity of programming that I do at Excelsior ADC or other great environments.
Process takes time
"Don't throw a caterpillar up in the air and expect it to fly like a butterfly". Yet how often do we hear of "fast track" programmes or academies modelling themselves on "what the first team do"?
(I liked Brian McCormick's crossover model of Long Term Athlete Development from last year's GAIN which described the mental/social aspect of development which is often ignored).
Steve then outlined some training derivatives:
Competition (absolute specificity)
Specific (1st derivative)
Special (2nd derivative)
General (3rd derivative)
Youth and professional training should look like this:
Athlete appropriate training should take place before sport specific training. Otherwise the horse is facing the cart.
Should we do the barbell squat?
Steve then spent some time analysing whether we should be getting our athletes to do the barbell back squat. This was an interesting exercise because so many of the above points made lead us to the "concerted wisdom" that the barbell squat is an essential exercise.
Two points to consider:
The squat is a high-low-high movement pattern, while athletic movements are almost always low-high-low (or low-long-low).
It begins and ends in a stable, fixed position, while athletic movements invariably involve travel to the point of knee flexion to extension and then travel away from it.
What else can we do to load the body?  Especially for those athletes with developing and growing spines. Steve didn't advocate abandoning the squat altogether, but he did want us to think about other ways of training people.
This requires thought, imagination and planning. "We suck the joy out of moving and living in our bodies" (and then wonder why athletes aren't "engaged" with the process).
Steve is an understated individual who you probably have never heard of. He produced this excellent video presentation which I recommend to all coaches.
http://sofo.mediasite.com/Mediasite/Play/fce43886c4d1436b85ee1a55a990c1761d?PlayFrom=246000
Further Reading:
Next up: Steve Magness on the Volume Trap
Last week: Dr Mike Joyner  7 myths of Sports Science. 
Client Testimonials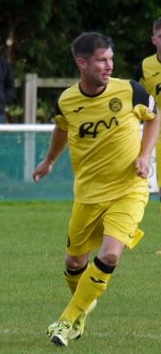 Scott Rogers: Footballer
I ruptured my ACL back in August 2015 playing football for Tiverton Town FC. Not only have I just returned to play again less than a year later with my knee feeling as good as it did prior to my injury,  but my my body in the whole feels like it was 10 years ago […]
More
Upcoming Courses
Sports Performance Workshop: Willand
10 Apr 2019
Sporting success starts here
Are you a sporting teenager who wants to get better?
Do you play more than 1 sport?
Do you want specific advice on how you can prepare for the matches ahead?
Do you want to know how to balance school/ club sporting commitments?
This day is for you.
The Day will include: