Main Menu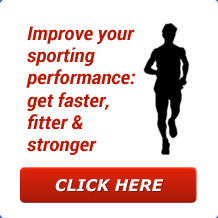 Latest Blog Entry
A review of Jerome Simian's workshops on physical preparation for sport. I had to choose between different "strands" of coaching topics at the IFAC conference in Loughborough. A difficult choice, not wanting to miss out on some excellent speakers. I chose to attend Simian's because of a quote I heard on the HMMR podcast: "I […]
User login
Excelsior Athletic Development Club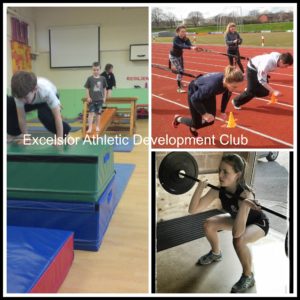 A sports club based on the principles of Athletic Development:
Gymnastics
Running, Jumping and Throwing (Athletics)
Weightlifting
Our base is in Willand, Cullompton, Devon, Ex15 2RN. This is only 15 minutes from Tiverton and Wellington in Somerset, only 25 minutes from Honiton, Exeter and Taunton in Somerset.
We have a satellite venue for Gymnastics in Wellington.
We run weekly training sessions and also Sports Performance Workshops in Holidays. We offer group and individual training, from beginners to International competitors.
Monday 7th January: Normal training resumes.
Our mission is to support the long term athletic development of all our members. This then allows them to participate safely and effectively in the sport or activity they choose and to enjoy a life of quality movement.
We are affiliated to British Athletics,British Weightlifting and British Gymnastics and currently have 112 members.
David Belle, the founder of parkour said: "The principle of Parkour is to know what you are capable of, to gain self-confidence and not to compete with others."
Whilst some of our athletes do wish to compete, our underpinning philosophy is on individual development.
This video shows some highlights:
As a member of the Excelsior ADC you will have access to expert sports coaching, physiotherapy support and online resources.
Click on the the following links or use the drop down menus to get started.
In the news:
Client Testimonials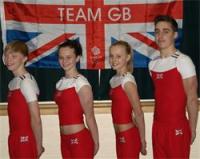 Weston AGC
I first met James at a South West Gymnastic conference and thought he was superb then, and still do! James' ability to adapt to different sports and levels is excellent, and he is superb at getting his message across to different ages of gymnasts. He did a workshop at our club for our competitive gymnasts and it was superb, His work was of great value to a wide range of ages and levels, with a tremendous emphasis on posture and injury prevention. We have been able to put his training methods into practice and are seeing an improvement in the all round strength and fitness of our gymnasts.
More
Upcoming Courses
Athletic Development Coach – WILLAND
20 Feb 2019
Athletic Development Coach Venue: WILLAND Date: Wednesday 20th February. Time 0900-1630. Booking deadline Friday 8 February Is the 'Athletic Development Coach' course for me? This particular course is for our junior members to attend. If you are interested in attending please contact Carly. What will I learn? Course Goals and Objectives Candidates will be expected […]