Main Menu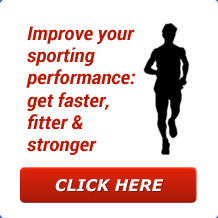 Latest Blog Entry
Parkour as an Olympic Sport? The International Gymnastics Federation (FIG) has included Parkour as a new gymnastics discipline to be included in the Olympics. This is a concern for all those who enjoy the freedom of expression and creativity that is at the heart of Parkour. Young men running and jumping through the woods is […]
User login
Excelsior Athletic Development Club
A sports club based on the principles of Athletic Development:
Gymnastics
Running, Jumping and Throwing (Athletics)
Weightlifting
Our base is in Willand, Cullompton, Devon, Ex15 2RN. This is only 15 minutes from Tiverton and Wellington in Somerset, only 25 minutes from Honiton, Exeter and Taunton in Somerset.
We have a satellite venue for Gymnastics in Wellington.
We run weekly training sessions and also Sports Performance Workshops in Holidays. We offer group and individual training, from beginners to International competitors.
Autumn Timetable of Classes

Our mission is to support the long term athletic development of all our members. This then allows them to participate safely and effectively in the sport or activity they choose and to enjoy a life of quality movement.
We are affiliated to British Athletics,British Weightlifting and British Gymnastics and currently have 112 members.
David Belle, the founder of parkour said: "The principle of Parkour is to know what you are capable of, to gain self-confidence and not to compete with others."
Whilst some of our athletes do wish to compete, our underpinning philosophy is on individual development.
This video shows some highlights:
As a member of the Excelsior ADC you will have access to expert sports coaching, physiotherapy support and online resources.
Click on the the following links or use the drop down menus to get started.
In the news:
Client Testimonials

Millfield School
For the past 2 years, as Head of Athletic Development, James has made a significant contribution to the development and understanding of athletic development among our sports programmes. With knowledge and passion, he has continually championed best practise in relation to the athletic development of young athletes, and been unstinting in the rigour of its delivery. As a coach, James has made a direct contribution to the development of several prominent individuals, as well as more broadly to our squads.
More
Upcoming Courses
Sports Performance Workshop: Willand
02 Jan 2019
Sporting success starts here
Are you a sporting teenager who wants to get better?
Do you play more than 1 sport?
Do you want specific advice on how you can prepare for the matches ahead?
Do you want to know how to balance school/ club sporting commitments?
This day is for you.
The Day will include: