Main Menu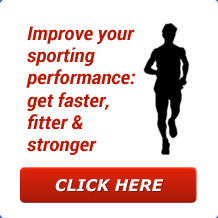 Latest Blog Entry
Bayern vs Chelsea: Only the fittest will prevail.As the world's top footballers prepare to meet in the Champions League Final this weekend, we explore what it takes to make it at the highest level.Advances in Sports Science have revealed the highly energetic demands within the modern game, what we as coaches then do is help you get ready to play and meet those demands.
User login
Excelsior Athletic Development Club
A sports club based on the principles of Athletic Development:
Gymnastics
Running, Jumping and Throwing (Athletics)
Weightlifting
Our base is in Willand, Cullompton, Devon, Ex15 2RN. This is only 15 minutes from Tiverton and Wellington in Somerset, only 25 minutes from Honiton, Exeter and Taunton in Somerset.
We have a satellite venue for Gymnastics in Wellington.
We run weekly training sessions and also Sports Performance Workshops in Holidays. We offer group and individual training, from beginners to International competitors.
Our mission is to support the long term athletic development of all our members. This then allows them to participate safely and effectively in the sport or activity they choose and to enjoy a life of quality movement.
We are affiliated to British Athletics,British Weightlifting and British Gymnastics and currently have 112 members.
David Belle, the founder of parkour said: "The principle of Parkour is to know what you are capable of, to gain self-confidence and not to compete with others."
Whilst some of our athletes do wish to compete, our underpinning philosophy is on individual development.
This video shows some highlights:
As a member of the Excelsior ADC you will have access to expert sports coaching, physiotherapy support and online resources.
Weekly schedule of classes for Summer Term 2018

Click on the the following links or use the drop down menus to get started.
In the news:
Client Testimonials
Sean Clifford- Point Guard
I feel that training with South West Talent and James Marshall has been the best thing I've done for my basketball career so far. It has greatly improved my overall athleticism which has been a real benefit to me when on court. More importantly, however, the training has enabled me to continue playing whilst suffering from a back injury which has caused me real problems over a number of years. It has made huge improvements more recently and I am confident that I will be in good shape to play this coming season.
More
Upcoming Courses
Speed Training for Sports Coaches: Paddington, London
07 Jul 2018
One day speed seminar for sports coaches This one day seminar will help you understand basic speed training principles and give you practical coaching ideas that you can implement with your sports team and players. Athletic Development Coach James Marshall will introduce coaches to fundamental movements and exercises that will translate from track to field/court […]