Main Menu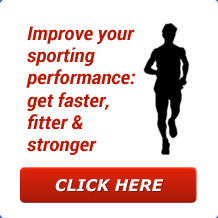 Latest Blog Entry
Sport Science: Servant or Master? Last month I attended Vern Gambetta's GAIN conference in Houston, Texas.  A great mix of practical sessions, seminars and informal idea sharing, it is my annual chance to take time out and immerse myself in learning. I shall be sharing some of the ideas and insights learnt this year. The […]
User login
Excelsior Athletic Development Club
A sports club based on the principles of Athletic Development:
Gymnastics
Running, Jumping and Throwing (Athletics)
Weightlifting
Our base is in Willand, Cullompton, Devon, Ex15 2RN. This is only 15 minutes from Tiverton and Wellington in Somerset, only 25 minutes from Honiton, Exeter and Taunton in Somerset.
We have a satellite venue for Gymnastics in Wellington.
We run weekly training sessions and also Sports Performance Workshops in Holidays. We offer group and individual training, from beginners to International competitors.
Our mission is to support the long term athletic development of all our members. This then allows them to participate safely and effectively in the sport or activity they choose and to enjoy a life of quality movement.
We are affiliated to British Athletics,British Weightlifting and British Gymnastics and currently have 112 members.
David Belle, the founder of parkour said: "The principle of Parkour is to know what you are capable of, to gain self-confidence and not to compete with others."
Whilst some of our athletes do wish to compete, our underpinning philosophy is on individual development.
This video shows some highlights:
As a member of the Excelsior ADC you will have access to expert sports coaching, physiotherapy support and online resources.
Weekly schedule of classes for Summer Term 2018

Click on the the following links or use the drop down menus to get started.
In the news:
Client Testimonials
Dan James – Paralympian
During the build up to the Beijing Paralympics I was fortunate to be able to train with Excelsior. During this time James delivered a specific eleven month training block to me starting from base fitness up to more complex circuits and exercises. James would always take part in our sessions and this really helped motivate me, as we would push each other to achieve during the sessions. James was flexible around my shift work and would always answer any questions I had, however daft they sounded!
More
Upcoming Courses