Main Menu
Latest Blog Entry
Excelsior AD Club newsletter March 2019 We have had so much happen in the last month, and exciting things happening in the run up to Easter, it is best to keep them all in one place. So here you go. 6 members complete their Athletic Development Coaching Course Archie, Daisy, Flora, Jakin, Rebecca and Stephanie […]
User login
Strength and Conditioning: Putting the Athlete first.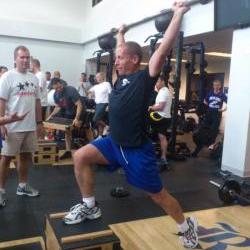 3 weeks ago I went to Houston for GAINV, a conference for Athletic Development Coaches, Strength and Conditioning coaches, Physical Education Teachers, Athletic Trainers, Physiotherapists, Track and Field Coaches and various other professions.
Run by Vern Gambetta, it was an intensive 5 days of learning in the classroom, on the track and in the gym. The theme was "Coaching" and it was a masterclass in how to organise an event and share information and ideas.
I shall be reflecting in more detail over the next few weeks, but some highlights included:
Ed Thomas, PE historian, letting us all know how it had been done better 10 years ago.
Bill Knowles: Rehabilitation of the knee, a systematic and dynamic approach.
Frans Bosch: skill acquisition and co contraction exercises.
Jim Radcliffe: Agility done well and with purpose.
Dave Ellis: Nutrition that involves food, not equations or supplements.
Dean Benton: Fitness testing, training management, recovery for Rugby Union
I can't express enough the usefulness of mingling with such a variety of people who attended the conference. All were willing to share and exchange ideas.
There was so much information, that I have to really reflect hard and thoroughly.
It has taken me a year to implement what I learnt on GAIN 2011
Client Testimonials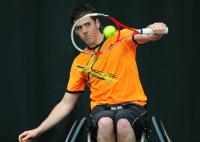 Josh Steels: wheelchair tennis
I started working with James 3 years ago via the TASS programme. When James first met me, physically I was nowhere the best I could be. Since working with James I have seen vast improvements in my fitness and strength which has been put into great use on court.Each session is worked around making sure I am able to get the best quality training as well as catering for my chronic pain and fatigue levels. On top of this James has always been happy to meet at facilities that are best for myself meaning I could fit training sessions in on route to tournaments or camps.
More
Upcoming Courses
Sports Performance Workshop: Willand
10 Apr 2019
Sporting success starts here
Are you a sporting teenager who wants to get better?
Do you play more than 1 sport?
Do you want specific advice on how you can prepare for the matches ahead?
Do you want to know how to balance school/ club sporting commitments?
This day is for you.
The Day will include: