Main Menu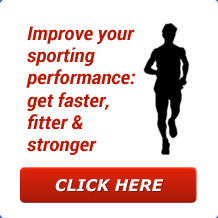 Latest Blog Entry
A review of Jerome Simian's workshops on physical preparation for sport. I had to choose between different "strands" of coaching topics at the IFAC conference in Loughborough. A difficult choice, not wanting to miss out on some excellent speakers. I chose to attend Simian's because of a quote I heard on the HMMR podcast: "I […]
User login
Strength Ratios for Squats and Deadlifts
Following on from our blog on Front Squat vs Back squat, here is some information about what you might be aiming for with deadlift squat ratios.
Strength ratios
The table below shows an estimate of the weights you should be able to lift based on other exercises. I.e. if you can back squat 80kg you should be able to Deadlift 100kg's.
Please note these are only approximate values which can be greatly affected by technique and vary among individuals. So avoid using them as written rule!
| | | |
| --- | --- | --- |
| Deadlift | Back Squat | Front Squat |
| ~100% | ~80% | ~68% (85% of BS) |
| 60kg | 48kg | 40kg |
| 70kg | 56kg | 48kg |
| 80kg | 64kg | 54kg |
| 90kg | 72kg | 61kg |
| 100kg | 80kg | 68kg |
| 110kg | 88kg | 75kg |
| 120kg | 96kg | 82kg |
| 130kg | 105kg | 90kg |
| 140kg | 112kg | 95kg |
| 150kg | 120kg | 102kg |
| 160kg | 128kg | 109kg |
For example, if you are practiced at the Deadlift but not the back squat, it is unlikely you will be able to back squat up to 80% of your Deadlift 1RM.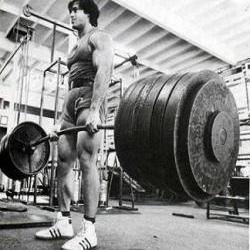 If beginning a new exercise it is better to underestimate your rep max as you can always add more weight!
If you lift too heavy the chances are YOU WILL BREAK!
In summary you should be able to back squat more than you can front squat,  and Deadlift the same or more than you can back squat.
These are some of the lifts used in our Get Stronger programme here. 
Client Testimonials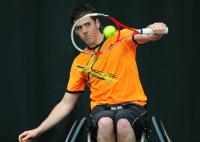 Josh Steels: wheelchair tennis
I started working with James 3 years ago via the TASS programme. When James first met me, physically I was nowhere the best I could be. Since working with James I have seen vast improvements in my fitness and strength which has been put into great use on court.Each session is worked around making sure I am able to get the best quality training as well as catering for my chronic pain and fatigue levels. On top of this James has always been happy to meet at facilities that are best for myself meaning I could fit training sessions in on route to tournaments or camps.
More
Upcoming Courses
Athletic Development Coach – WILLAND
20 Feb 2019
Athletic Development Coach Venue: WILLAND Date: Wednesday 20th February. Time 0900-1630. Booking deadline Friday 8 February Is the 'Athletic Development Coach' course for me? This particular course is for our junior members to attend. If you are interested in attending please contact Carly. What will I learn? Course Goals and Objectives Candidates will be expected […]