Main Menu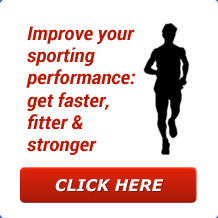 Latest Blog Entry
Sport Science: Servant or Master? Last month I attended Vern Gambetta's GAIN conference in Houston, Texas.  A great mix of practical sessions, seminars and informal idea sharing, it is my annual chance to take time out and immerse myself in learning. I shall be sharing some of the ideas and insights learnt this year. The […]
User login
Courses
CPD for coaches and teachers
We are happy to run courses for your club or school. This can be specific workshops for your athletes, or as part of a CPD programme for your staff and sports coaches.
"The environment the tutor had created was of the highest order for candidates to develop and learn. Enabling the qualities of the candidates knowledge, practical performance and understanding of the requirements of a coach to be shown."
Pete Amos, External Verifier Nov 2017.
P.E. Teachers or personal trainers who are looking to gain additional qualifications would also benefit (read here for tips).
We deliver courses that include:
1st4sport "Coaching Strength and Conditioning for Sport" Level 1, Level 2 and Level 3*
1st4sport "Coaching Weight Lifting"  Level 1 and Level 2*
Educational Gymnastics: 1 day workshop for teachers and sports coaches who are looking to improve the physical literacy of their pupils and athletes. Builds up basic skills using guided discovery, aimed at developing each person individually.
Invasion Games: School based lessons for teachers to observe whilst their class takes part. Shows how to include every pupil, develop basic skills and develop overall game sense throughout their Primary school years.
* These are part of the National Framework of Qualifications, from 1st4sport. The level 1, level 2 and level 3 Strength and Conditioning courses accredit 16 REPS points for your CPD.
Please contact us to discuss details.
Once you have attended an S&C course you will get access to the Private online resources. These are updated monthly to allow you to continue to learn and develop your coaching practice.
Part of the recommended reading list is Training Young Athletes 
---
Level 1 Strength and Conditioning Course – Horsham ** NEW DATE **
13 Oct 2018
Level 1 Strength and Conditioning Course – Horsham
Venue: Christ's Hospital, Horsham. RH13 0LA
Assessment Day: Sunday 25 November 2018
Cost: £280 including materials and access to online resources. To book send a deposit of £100 here.
---
Client Testimonials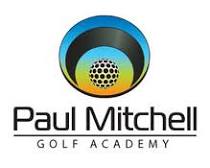 Paul Mitchell Golf Academy
With twenty plus years golf coaching experience working with all levels of golfer, I have sought after specific physical training for my more elite players.  In this quest, I have worked alongside trainers who have worked with the very best golfers in the world.    I can hand on heart say that James is the […]
More
Upcoming Courses