Main Menu
Latest Blog Entry
How to prevent overtraining in young athletesOvertraining is common in young athletes due to the high demand put on them by schools and sports teams. Schools will get talented young athletes to compete in as many sports as possible and these same athletes will also train outside of school for a team they play for in one or more sports.An example week in the life of a young athlete –Monday – P.E., School netball trainingTuesday – School hockey training, Team netball training
User login
Courses
CPD for coaches and teachers
We are happy to run courses for your club or school. This can be specific workshops for your athletes, or as part of a CPD programme for your staff and sports coaches.
"The environment the tutor had created was of the highest order for candidates to develop and learn. Enabling the qualities of the candidates knowledge, practical performance and understanding of the requirements of a coach to be shown."
Pete Amos, External Verifier Nov 2017.
P.E. Teachers or personal trainers who are looking to gain additional qualifications would also benefit (read here for tips).
We deliver courses that include:
Athletic Development Coach: 1 day course for sports coaches delivered at your club. Details here
1st4sport "Coaching Strength and Conditioning for Sport, Level 2 and Level 3*
1st4sport "Coaching Weight Lifting"  Level 1 and Level 2*
Educational Gymnastics: 1 day workshop for teachers and sports coaches who are looking to improve the physical literacy of their pupils and athletes. Builds up basic skills using guided discovery, aimed at developing each person individually.
Invasion Games: School based lessons for teachers to observe whilst their class takes part. Shows how to include every pupil, develop basic skills and develop overall game sense throughout their Primary school years.
* These are part of the National Framework of Qualifications, from 1st4sport. The level 1, level 2 and level 3 Strength and Conditioning courses accredit 16 REPS points for your CPD.
Please contact us to discuss details.
Once you have attended an S&C course you will get access to the Private online resources. These are updated monthly to allow you to continue to learn and develop your coaching practice.
Part of the recommended reading list is Training Young Athletes 
---
Athletic Development Coach – NORTH DEVON – COMING SOON
01 Apr 2019
Athletic Development Coach – NORTH DEVON
Venue: North Devon, TBC;
Cost: £100 including materials and access to online resources. here.
---
Athletic Development Coach – LONDON – SPRING 2019
01 May 2019
Athletic Development Coach – LONDON
Venue: Westway, London. W10 6RP
Cost: £100 including materials and access to online resources. here.
---
Client Testimonials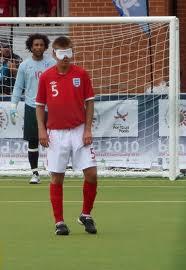 Robin Williams GB Footballer Paralympian
I have been training with James for over four years now and firmly believe he has played a key role in my transformation as an athlete and therefore as a footballer. It's fair to say I was in poor condition in various aspects when we first met, however, James' ability to focus on the most important things and eliminate the baggage from training has enabled me to develop rapidly, having missed selection for the 2009 European Championships I am now a regular in the starting lineup.
More
Upcoming Courses