Main Menu
Latest Blog Entry
Excelsior AD Club newsletter March 2019 We have had so much happen in the last month, and exciting things happening in the run up to Easter, it is best to keep them all in one place. So here you go. 6 members complete their Athletic Development Coaching Course Archie, Daisy, Flora, Jakin, Rebecca and Stephanie […]
User login
Success stories
Excelsior has had the privilege to work with many different individuals and organisations, from the recreational athlete to Olympians and World Champions. A few of our current and previous clients have been kind enough to leave their thoughts here.
If you are interested in joining them, why not look at out training programmes here ? More detailed case studies are here.
Customer Testimonials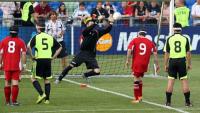 Dan James – Paralympian:
During the build up to the Beijing Paralympics I was fortunate to be able to train with Excelsior. During this time James delivered a specific eleven month training block to me starting from base fitness up to more complex circuits and exercises. James would always take part in our sessions and this really helped motivate me, as we would push each other to achieve during the sessions. James was flexible around my shift work and would always answer any questions I had, however daft they sounded! James would give me homework fitness assignments and core exercises to do so when I was on my own during the week I had a structure. James's attitude and professionalism were top class and he would always be reachable via the phone or email if I had any questions. Having James support enabled me to reach a level of fitness and sporting performance that I had never achieved before. I would recommend Excelsior's name to any serious athlete looking to achieve their goals.
Dan James – England and Great Britain Blind Football Team Sighted Goalkeeper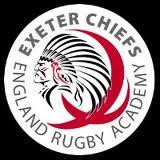 Exeter Chiefs Rugby Academy:
James was in sole charge of fitness related matters, organising and implementing training programmes… also provided players with mentoring and advice on nutritional needs. He varied the programmes and was keen to keep ideas fresh and designed activities suitable to help young rugby player's progress. James was keen to put time into the thought process of his ideas and carry out to a very high standard.
Rob Gibson – Academy Manager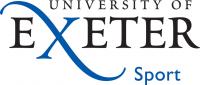 University of Exeter:
James has been our lead strength and conditioning coach for the Talented Athlete Scholarship Scheme (TASS) at the University of Exeter since the scheme's inception. His attitude, professionalism and above all his drive and desire to help each sportsman and woman develop and reach their potential is exactly what we require.
James shows a real interest in each of his athletes and helps them to aspire to be as good as they can and ensures that no goals are unattainable.
The students relate well to James' approach and the successes enjoyed by those athletes under his guidance have been impressive as they have been numerous. James continues to be a first class deliverer within the Exeter TASS programme.
Nick Beasant – Assistant Director of Sport (Performance & Competitions)
Jess Bradley-European Tour Professional
David Ardley- triathlete:
I had the pleasure (I think !) of working with James for a year or so focused on getting my Triathlon times down. Its amazing what was achieved in the space of an hour before work. What stood out for me is the constant variation of exercises and his ability to set the
difficulties levels just right.
His sense of humour and competitive spirit always helped when my energy levels were not quite
there. I can attribute his structured training to my eventual success competing in the World Triathlon championships (age group) in Hamburg.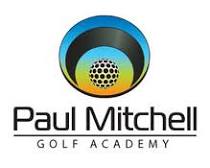 Paul Mitchell Golf Academy:
With twenty plus years golf coaching experience working with all levels of golfer, I have sought after specific physical training for my more elite players. In this quest, I have worked alongside trainers who have worked with the very best golfers in the world. I can hand on heart say that James is the best Physical Trainer I have ever had the pleasure to work with and I can guarantee that he'll have a hugely positive influence on your game.
Paul Mitchell Golf Academy
Client Testimonials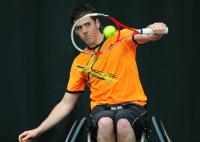 Josh Steels: wheelchair tennis
I started working with James 3 years ago via the TASS programme. When James first met me, physically I was nowhere the best I could be. Since working with James I have seen vast improvements in my fitness and strength which has been put into great use on court.Each session is worked around making sure I am able to get the best quality training as well as catering for my chronic pain and fatigue levels. On top of this James has always been happy to meet at facilities that are best for myself meaning I could fit training sessions in on route to tournaments or camps.
More
Upcoming Courses
Sports Performance Workshop: Willand
10 Apr 2019
Sporting success starts here
Are you a sporting teenager who wants to get better?
Do you play more than 1 sport?
Do you want specific advice on how you can prepare for the matches ahead?
Do you want to know how to balance school/ club sporting commitments?
This day is for you.
The Day will include: