Main Menu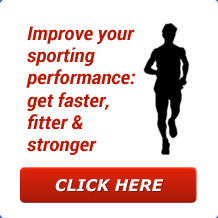 Latest Blog Entry
Why the Daily Mile should not be mandatory for pupils Two Primary School head teachers have mentioned the "Daily Mile" to me in the last 6 months. The first said he was going to introduce it in his school. The second asked me about it and had concerns because she didn't want any of the […]
User login
Strength and conditioning
Strength and Conditioning Coaching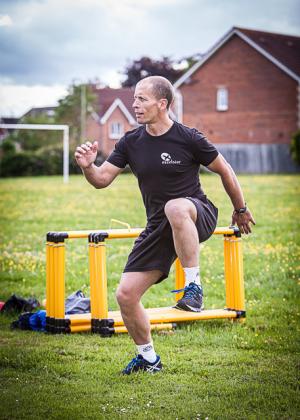 James Marshall has been helping people achieve their fitness goals for more than 25 years. He helped recreational athletes prior to working with Professional sports teams (London Welsh RFC, Exeter Chiefs) and National Governing Bodies (England Golf, England Rugby).
If you have an idea about what you would like to achieve in your sport, James will be happy to help you on your way, no matter what level you are currently playing at.
Strength and Conditioning Coaching (Sometimes abbreviated to S&C ) is a term imported from the USA which means helping athletes get ready for their sport.
James has been a Certified Strength and Conditioning Specialist since 2003 and has been Accredited with the UKSCA since 2007. Before that, he just got people fit!
James uses his own extensive experience alongside evidence based practice to ensure that every athlete improves.
If you want to get stronger, run faster or jump higher, then you can sign up to one of those programmes.
We are based near the Somerset \ Devon border if you want individual coaching or a personal training programme. They are designed for sports people of any standard who wish to improve.
If you are a young athlete you have even more options as we offer weekly sessions in Wellington and Willand. You can book onto one of our Sports performance Workshops  and sample 4 hours of our coaching.
photo ©LovegroveDesign&Photography
S&C coaching in Willand, Cullompton, Devon.
Client Testimonials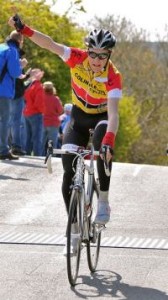 Seb Baylis + Tom Baylis
"James Marshall is now managing my two sons' strength and conditioning training for a fourth consecutive year. From the very start, youngsters and parents alike have easily engaged with James' professional approach and personable manner.Now both semi-professional cyclists aged 20 and 18, between them they have achieved numerous successes in the National Junior Series, including two stage wins, a silver medal in the National Championships, and selection for team GB in the Junior World Series.
More
Upcoming Courses