Main Menu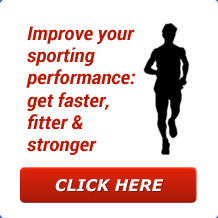 Latest Blog Entry
Bayern vs Chelsea: Only the fittest will prevail.As the world's top footballers prepare to meet in the Champions League Final this weekend, we explore what it takes to make it at the highest level.Advances in Sports Science have revealed the highly energetic demands within the modern game, what we as coaches then do is help you get ready to play and meet those demands.
User login
Strength and conditioning
Strength and Conditioning Coaching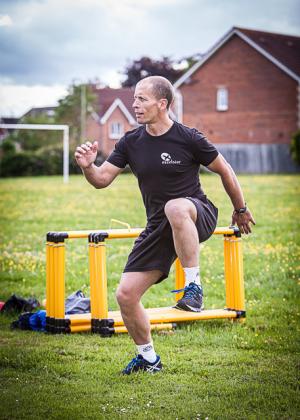 James Marshall has been helping people achieve their fitness goals for more than 25 years. He helped recreational athletes prior to working with Professional sports teams (London Welsh RFC, Exeter Chiefs) and National Governing Bodies (England Golf, England Rugby).
If you have an idea about what you would like to achieve in your sport, James will be happy to help you on your way, no matter what level you are currently playing at.
Strength and Conditioning Coaching (Sometimes abbreviated to S&C ) is a term imported from the USA which means helping athletes get ready for their sport.
James has been a Certified Strength and Conditioning Specialist since 2003 and has been Accredited with the UKSCA since 2007. Before that, he just got people fit!
James uses his own extensive experience alongside evidence based practice to ensure that every athlete improves.
If you want to get stronger, run faster or jump higher, then you can sign up to one of those programmes.
We are based near the Somerset \ Devon border if you want individual coaching or a personal training programme. They are designed for sports people of any standard who wish to improve.
If you are a young athlete you have even more options as we offer weekly sessions in Wellington and Willand. You can book onto one of our Sports performance Workshops  and sample 4 hours of our coaching.
photo ©LovegroveDesign&Photography
S&C coaching in Willand, Cullompton, Devon.
Client Testimonials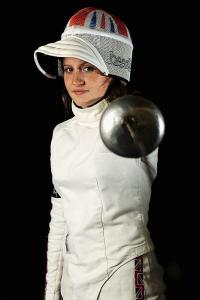 Jenny McGeever
James has been my strength and conditioning coach since June 2009 and during this time he has provided me with constant support and helped me develop as an athlete, from Under 17 international level to senior international. He is currently helping me with my transition from fencer to Modern Pentathlete.
More
Upcoming Courses
Speed Training for Sports Coaches: Paddington, London
07 Jul 2018
One day speed seminar for sports coaches This one day seminar will help you understand basic speed training principles and give you practical coaching ideas that you can implement with your sports team and players. Athletic Development Coach James Marshall will introduce coaches to fundamental movements and exercises that will translate from track to field/court […]