Main Menu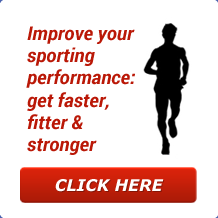 Latest Blog Entry
Autumn Term means new beginnings School term has resumed which means the end of Summer Athletics and the resumption of gymnastics and weightlifting in Willand and Wellington. Here is a brief synopsis of what is happening. Fundraising: we have been short listed from over 700 applicants for the Skipton Grassroots Giving Campaign. In order to […]
User login
Injury Prevention in the gym: Roy Headey

Do any of the following rugby-related comments sound familiar?
"There's a gym culture in rugby that produces 'gym monkeys' and that's what's spoiling the game"
"Nowadays, players spend too much time in the gym and not enough time practicing skills"
"They're supposed to be rugby players, not weight-lifters" 
"Weight training is dangerous for young players"
All of these are gross oversimplifications and in the last case, plain wrong.
Elite players certainly spend more time in the gym now than they did in the past.  But their training is more than simply about getting "bigger" (hypertrophy).  An over-emphasis on size alone can result in players who are bigger, but often fatter and slower too; they're not much use for a dynamic game like rugby.
It's also true that a bigger guy moving fast will exert more force in a collision than a smaller one moving at the same speed, but better conditioning and specific strength training can help players of all shapes and sizes to protect themselves against injuries.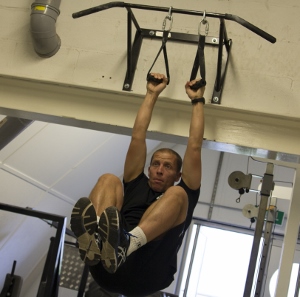 A lot of work players do in the gym nowadays is actually improving their resistance to injury, so spending time in the gym doing the right things can have a beneficial effect.
That being said, things can go wrong in the gym if players aren't following well-designed programmes.
Generating a muscle imbalance through poor training is a one example.  Muscles work in a complimentary fashion around joints; if there's an imbalance in the way those muscles interact, one or more of the major muscles can exert extreme forces on a joint that is less able to protect itself.
For example, if a player does a lot of bench press work but not enough complimentary pulling and shoulder stability training, he can create instability in the shoulders that dramatically increases his predisposition to shoulder injuries.
So that's definitely the sort of gym culture and gym monkey we don't want to encourage.  Information is also available about strength and conditioning coaching certificates, designed to provide accessible, practical training for sports coaches in the specifics of fitness development.
Roy Headey: RFU Head of Sports Science
Read more
Newsletter Sign-Up
Client Testimonials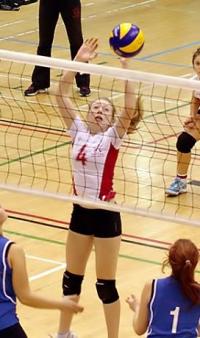 Helen Farr
The access to expert advice on training and coaching in the STS has been extremely beneficial when guiding Helen (15) through different stages of her physical development. Time is very precious and especially as busy parents of even busier teenagers, we need all the help we can get. As well as following the programme, it has been really useful to dip into certain topics as and when situations occur. Advice on how to prevent and counteract knee problems was certainly helpful when Helen started complaining that 'her knees were hurting' directly after competitions.
More
Upcoming Courses
Level 1 Strength and Conditioning Course – Horsham, Sussex
14 Oct 2017
Level 1 Strength and Conditioning Course – Horsham. 14th -15th October 2017 Venue: Christ's Hospital, Horsham, W. Sussex, RH13 0LA. Assessment Day: Sunday 3rd December 2017. Cost: £280 including materials and access to online resources. To book send a deposit of £100 here. The deposit is non refundable.  Once the full balance has been paid and your place […]