Main Menu
Latest Blog Entry
Excelsior AD Club newsletter March 2019 We have had so much happen in the last month, and exciting things happening in the run up to Easter, it is best to keep them all in one place. So here you go. 6 members complete their Athletic Development Coaching Course Archie, Daisy, Flora, Jakin, Rebecca and Stephanie […]
User login
Are you a Dot Collector or a Dot Connector?
Connect Dots, Don't just collect them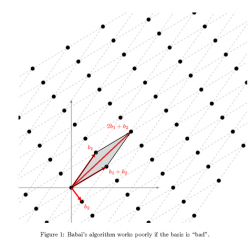 This came up time and again over the weekend as aspiring coaches sat their Level 2 S&C exam on Saturday and when we ran a 3 hour intensive workshop on Athletic Development on Sunday.
Anyone can go to a workshop, read a book or watch a YouTube video and get a drill or exercise.
A good coach knows how to assess whether this fits into their System of training, and if so how and when to use it.
This is the difference between just collecting dots and knowing how to connect them.
(Thanks to Seth Godin for analogy)
Lessons learnt in the last year
Sunday saw our first Excelsior intensive workshop for coaches who have attended our Level 1 or Level 2 Strength and Conditioning Courses.
I introduced an overview of Athletic Development and what I have learnt over the last year, especially lessons learnt from GAINV
This included looking at:
This was not a comprehensive review, but more of a stimulus to spark off ideas and thoughts for the coaches.
Agility Principles and Progressions
Having given an overview, I then extrapolated agility and looked at it in much more detail. I explained the three stages:
Fundamentals
Motor pattern development
Autonomics
Each stage has various aspects that need to be included, but none can be addressed if the previous stage is not firm or entrenched.
I spent some time looking at each stage and giving the underlying reasons why each is important and the components of each.
By having a systematic approach to agility the coach can then select the right exercise or drill for the athlete/ team at each stage. Rather than doing STUFF.
We then spent over an hour going through this in practice. I emphasised the need to Coach each aspect, each drill and each player.
A lot of the time I just watch people going through the motions and not trying to get better.
It was good to see the Coaches grasping the concepts and connecting the dots, learning what to look for and how all the activities were inter related.
Community of Practice
We then wrapped up by discussing how we were going to implement and develop the Excelsior community of practice. 
A community of practice is just a way of sharing ideas informally, it is free and is a recognised form of learning. A lot of best practices come from informal conversations or "coffee break coaching".
It was great to see the coaches sharing ideas and information at the end of the day. If anything, it is soemtimes just to know that the problems you have aren't unique!
Any coach who has completed a level 1 or level 2 course gets free access to specific resources here. We are expanding this into idea sharing and problem solving by using the Google+ community and the workshops to really help each other develop and improve.
Thanks to everyone who attended and contributed.
Client Testimonials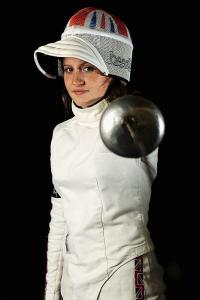 Jenny McGeever
James has been my strength and conditioning coach since June 2009 and during this time he has provided me with constant support and helped me develop as an athlete, from Under 17 international level to senior international. He is currently helping me with my transition from fencer to Modern Pentathlete.
More
Upcoming Courses
Sports Performance Workshop: Willand
10 Apr 2019
Sporting success starts here
Are you a sporting teenager who wants to get better?
Do you play more than 1 sport?
Do you want specific advice on how you can prepare for the matches ahead?
Do you want to know how to balance school/ club sporting commitments?
This day is for you.
The Day will include: