Main Menu
Latest Blog Entry
Excelsior AD Club newsletter March 2019 We have had so much happen in the last month, and exciting things happening in the run up to Easter, it is best to keep them all in one place. So here you go. 6 members complete their Athletic Development Coaching Course Archie, Daisy, Flora, Jakin, Rebecca and Stephanie […]
User login
4 steps to get more agile in pre-season.
Its better to run round people than through them.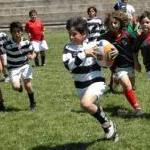 The ability to run "through spaces not faces" is very important in most field/court sports. You want to be agile enough to:
Avoid being tackled
Be able to get into position to stop your opponent
Get to the ball.
Is your pre-season agility training helping you achieve this?
Do you have a series of ladders and cones laid out and run around them?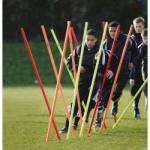 Or, are you really advanced and have a slalom series of poles laid out? Does that get players more agile, or just more tired?
Small sided games are very popular, and one coach said to me "Gareth Edwards never needed coaching". Nope, but he grew up in an age when kids played British Bulldog and kick the can, and had proper PE lessons where they had to get hot and sweaty.
Nowadays, your team is made up of desk jockeys or couch potatoes, so the basics have to be built in and reinforced whatever your level.
Agility training should be more than Organised Despair. It requires coaching, progression, variety and application.
A 4 Step Approach to Getting More Agile
Here is our approach to getting players more agile.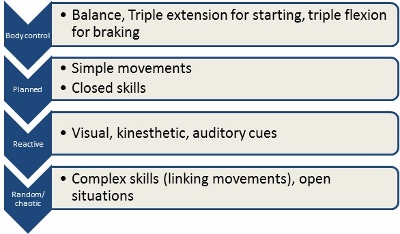 1 Body Control. This is the foundation where the importance of strength and balance are emphasised. This allows better force reduction, force stabilisation and then force production (more details here).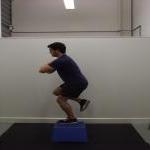 The use of Single Leg Squats, multi directional lunges, multi directional hop and holds are essential. For upper body the use of lawnmowers, sprawls and sit throughs are coached.
These then become part of the Team's warm up drills.
(Get your Free 5 day agility training programme here)
2 Planned Movements. Turn and Run, Rolling  and Crawling mechanics. Coach the push off 2 feet in different directions: forward, side and backwards. The open step and crossover step are both practiced.
Agility is not just important when standing up. A lot of time is spent in getting up and down off the floor in sport. Players need to be taught how to land safely, and then get back up quickly.
Forward rolls, sideways rolls, and backward rolls are all important parts of this. Bear crawls are useful to help teach sprint mechanics from the floor and short distance acceleration. These can then be combined to form a warm up sequence like this video.
This is then rehearsed in drills like the Oregon Sway Drill and Foot Dot Drill. 
3 Reactive Drills. Once your players have practiced their mechanics, and learnt how to use them in sequence, you can start getting them to react to different stimuli.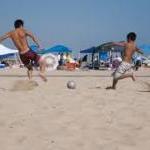 This puts a time pressure into place and you can see how robust the players' techniques are. The cues can be:
Visual (partner or coach moving, ball moving)
Auditory (left, right, go, or sound of ball being kicked)
Kinesthetic (partner push, feel of ball on feet)
4 Random and Chaotic Games and skills drills. Now is the chance to put the different movements into place. For example, having your players work on a 2vs 1 drill in a narrow linear channel would follow on from the Foot Dot Drill.
Having them work on a 3 vs 2 in a wide lateral channel would follow on from the Oregon Sway Drill.
This gives the players the chance to rehearse in a "limited open game". There are specific rules and boundaries, but decisions have to be made and reactions and agility are tested.
You can do all 4 of this sequence in each session: If you spend 5 minutes on each part, then you are progressing through the learning process. After 20 minutes your players will be warmed up, be moving better, and have had to practice making decisions.
How to Test Pre-Season Agility
Agility is the ability to change direction at pace in response to a stimulus. Unfortunately , most agility testing just measures the ability to change direction at pace, without an appropriate stimulus.
As you may have gathered from our previous posts on Pre-season training, we are not fans of testing for testing sake. If you do test agility, be aware that you are measuring your players ability to accelerate, brake and change direction. 
Do not use the test as a selection process as decision making is not measured.
The 3 cone L weave is an easily administered agility test, that measures change of direction off both feet in a speed cut and a power cut.
Next week, we will look at getting your team faster in Pre-season.
If you want to get more agile, then why not join our Sports Training System? 
Client Testimonials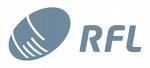 Rugby Football League
James' knowledge of strength and conditioning has been a valuable resource that I have used to enhance the training programmes at 4 professional Rugby League clubs; Harlequins, St Helens, Whitehaven and Workington. He has had a positive impact on the performance of the athletes and added to the professional development of coaching staff
More
Upcoming Courses
Sports Performance Workshop: Willand
10 Apr 2019
Sporting success starts here
Are you a sporting teenager who wants to get better?
Do you play more than 1 sport?
Do you want specific advice on how you can prepare for the matches ahead?
Do you want to know how to balance school/ club sporting commitments?
This day is for you.
The Day will include: