Main Menu
Latest Blog Entry
Excelsior AD Club newsletter March 2019 We have had so much happen in the last month, and exciting things happening in the run up to Easter, it is best to keep them all in one place. So here you go. 6 members complete their Athletic Development Coaching Course Archie, Daisy, Flora, Jakin, Rebecca and Stephanie […]
User login
Bumper Cars, Skateboards and Newton: How things work course review
"If you pull yourself to the centre of a spinning merry-go-round, what will happen to its rotation"?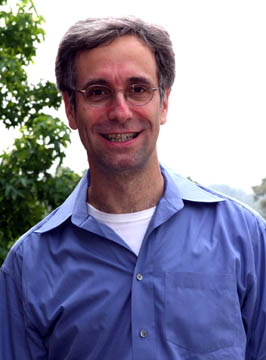 One of many task specific questions that Professor Lou Broomfield asked on his course "How Things Work".
I took the course for my own interest, but the concepts and theories are essential in biomechanics. Newton's 3 laws of motion, plus Amortons 2 laws of friction underpin a lot of the work I do.
Broomfield takes all the interesting parts of mechanical physics and then applies the theory to them.
By looking at throwing balls, ramps, skateboards, merry-go-rounds, marbles, bumper cars and see saws in action, he manages to cover the syllabus in a very informative fashion.
Broomfield is the Professor of Physics at the University of Virginia and the 6 week MOOC was run by Coursera
Physics made fun
I had a torrid time with physics at school, mostly due to bad teaching. The exception was playing with little carts and endless amounts of ticker tape looking at acceleration and ramps.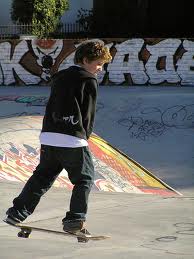 The course comprised of 6 modules each with 5-6 videos of 15-20 minutes in length plus a hard quiz at the end of each module. The videos were excellent: Broomfield is extremely engaging and demonstrates in and out of his classroom.
The site of him trundling down a ramp in a cart, or attempting to skateboard is very entertaining.
An example of one concept was when we looked at how one bumper car transfers momentum to another.
The first bumper car does an impulse on the second car. Impulse is the mechanical means of transferring momentum.
Impulse = Force x time.
Impulse is a conserved vector (it has a direction) quantity. So an increase in Impulse can be due to FORCE x time or force x TIME
The shorter the time for transfer, the bigger the force must be. However, with greater impact force, there is more potential for damage. A longer impulse (softer surfaces) causes lower forces: hence the bumpers!
(Jack Blatherwick talked about how weightlifting is really about impulse two years ago at GAIN. Think about how this impacts on running reactivity and surface too.)
Course summary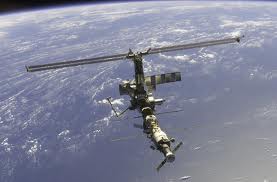 The quizzes were tricky: 8 out of 10 was required to get the distinction, and I only finished with 78.3%.
One of the questions was about a rotating spaceship approaching the docking bay of a space station. My knowledge of rotational motion is limited!
My cognitive abilities were definitely challenged every week. My feedback at the end of the course was that handouts of the key points would have been useful. This would have helped me learn away from the video seminars (excellent though they were).
There were also no group tasks/ or peer review activities which are a common feature of online learning. So, despite forums being set up, I had less interaction with fellow students than on other courses.
Next up for me is the "Inspiring Leadership Through Emotional Intelligence" Course.
A: The merry-go-round velocity will increase due to Angular Momentum being a conserved quantity. Angular Momentum= Rotational Mass x Angular Velocity. By moving to the centre, you are reducing the Rotational Mass of the Merry-go-round and therefore its velocity has to increase to maintain the momentum.
Try it and see!
Client Testimonials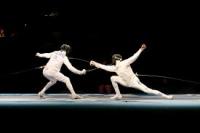 South WestFencing Hub
Working with James has been a pleasure and education for all of the fencers and coaches, from beginner fencers and trainee fencers, up to international fencers and coaches with decades of experience. We really appreciate James' desire to challenge assumptions but simultaneously his ability to listen to both fencers and coaches on technical and tactical points. He manages to keep his sessions fresh and innovative without losing sight of our central goals. His sessions are challenging and fun and his attention detail is a tribute to his professionalism. Thank you.
More
Upcoming Courses
Sports Performance Workshop: Willand
10 Apr 2019
Sporting success starts here
Are you a sporting teenager who wants to get better?
Do you play more than 1 sport?
Do you want specific advice on how you can prepare for the matches ahead?
Do you want to know how to balance school/ club sporting commitments?
This day is for you.
The Day will include: