Main Menu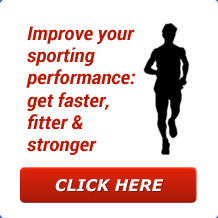 Latest Blog Entry
A review of Jerome Simian's workshops on physical preparation for sport. I had to choose between different "strands" of coaching topics at the IFAC conference in Loughborough. A difficult choice, not wanting to miss out on some excellent speakers. I chose to attend Simian's because of a quote I heard on the HMMR podcast: "I […]
User login
Have you thought of using gymnastics as part of your warm up?
How can gymnastics help prepare me for a collision sport?
Gymnastics: a sport based on perfecting skills and techniques. What you practice at training is exactly what you will perform at competition.
Field sports: sports based on quick decision making, tactics and game play. No game or match is ever the same.
Two very different activities, but taking some elements from one and incorporating them into another would be very beneficial for the athletes.
In particular, I am talking about bringing some basic skills and movements from gymnastics, and adding them into field sports warm ups and game play.
The skills I am talking about are rolls. Forward rolls, backward rolls and sideways rolls. Basic gymnastic movements that use a different body part to travel.
Teaching field sport athletes these movements can give a new way to move, dodge or recover and get up quickly from a fall.
These NFL wide receivers use rolling a lot 
A roll is a flowing and constant movement.
There is more to speed than straight line running.
Take a fall for example, the body stops when it hits the floor so it takes a few seconds to get up and recover. Can you afford to waste these few seconds?
Now imagine, as the athlete falls, they move into the forward/backward/sideways roll and are able to get up very quickly and continue with the game. Seconds are saved and composure is still set.
Forward Rolls

–
Forward rolls could be used in a lot of situations. This motion carries on going forwards which could be useful in order to get to the ball.
Backward roll –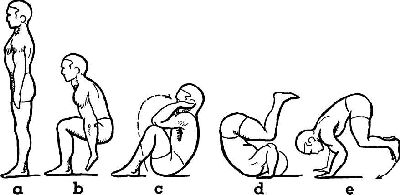 Backwards rolls would be useful after a tackle. If the athlete is pushed back then they are going in the right direction to roll backwards, instead of falling and having to stand back up. (In a recent football match between Tiverton Town and Taunton Town, 2 Tivvy players did backward roll variants after falling down in the first 5 minutes of the 2nd half.)
Sideways roll 
A sideways roll could be useful for sports like hockey where your hands are already busy holding the stick.
There are loads of variations to rolls that you can choose to do depending on the situation. You can start or finish the roll on one foot ready to carry on running out of it. You can add a jump at the end of it too if you needed to change direction.
Here is blind footballer Robin Williams using it as part of a warm up:
Basic gymnastic drills
Some drills you can try include –
Forward roll ½ turn jump forward roll
Backward roll ½ turn jump backward roll
Sideways roll ½ turn jump sideways roll
Forward roll with a sprint out of it
Backward roll with a sprint out of it
Sideways roll with a sprint out of it
Try also jogging in a space whilst changing directions, the coach can call out a roll. Perform the roll and carry on jogging afterwards. (Watch this warm up video 
Conclusion
Being able to dodge a player or recover from a fall can be difficult to do quickly and efficiently. Adding these rolls into warm ups or game situations gives the athletes another option to do this.
We incorporate basic gymnastics into our Sports Training System as we have seen the benefits to all the sports players we train.
Make sure the Coach can demonstrate properly though, here they aren't quite as good. Here is one of me doing a cartwheel into a backflip
Gemma Robertson 
Client Testimonials

Blundells School
James has a huge breath and depth of knowledge on fitness issues. He is able to implement this knowledge into a practical course both making the task of fitness and conditioning both different and interesting from other fitness training that most are familiar with. He understands the safety issues when dealing with young adults strength and conditioning programmes. Programmes he sets are tailored to the individual needs of the group. There was a huge amount of progress made with some of these individuals in terms of their understanding of fitness and their own fitness levels.
More
Upcoming Courses
Athletic Development Coach – WILLAND
20 Feb 2019
Athletic Development Coach Venue: WILLAND Date: Wednesday 20th February. Time 0900-1630. Booking deadline Friday 8 February Is the 'Athletic Development Coach' course for me? This particular course is for our junior members to attend. If you are interested in attending please contact Carly. What will I learn? Course Goals and Objectives Candidates will be expected […]