Main Menu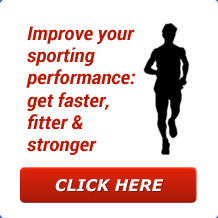 Latest Blog Entry
A review of Jerome Simian's workshops on physical preparation for sport. I had to choose between different "strands" of coaching topics at the IFAC conference in Loughborough. A difficult choice, not wanting to miss out on some excellent speakers. I chose to attend Simian's because of a quote I heard on the HMMR podcast: "I […]
User login
The ultimate guide to warm ups
Why do you Warm Up?
To prepare your body and mind for the activity to follow.
If you have a "routine" that you follow day in day out, it becomes just that…routine.  Your mind switches off, your body has adapted too well, and any benefits are lost.
If the coach leaves the warm ups to the players, then it had better be good players with the right leadership qualities who can get it done right. Otherwise you then have players who are not switched on when they need to be and wonder why they get off to a bad start: in practice, or in competition.
This week's module of the Sports Training System is looking at different types of warm ups and how to incorporate them into both pre training and pre competition preparation.
What exercises should I include in Warm Ups?
The Shooing the Chickens  exercise is an example of what has become the "norm" without people questioning what it is doing. (Thanks to Laurence Kitchen for the term).  
Just about every team sport seems to do this in rotation with some "opening the gates" or "sumo squats" which are performed half heartedly whilst catching up on the week's gossip.
Heel flicks and high knees are also included in every warm up by default: depsite the fact they encourage bad running mechanics. If you do include these, you are teaching kids to run badly!.
One of the sequences we use is the animal movements. Cricket Coach Mark Garaway  tried these out in St Vincent last week with Matthew Hoggard and Michael Vaughn.  Apparently even these 2 experienced players learned something new and enjoyed it.
As a coach or player you wouldn't do the same skills or running session every day, so why do the same warm up? Have a heart for the players and break the routine up. Of course, don't change it on match day.
How to implement change
I have given the Millfield Hockey and Netball girls an arsenal of exercises that they can do, then broken that down into 3 different types of court\ field warm ups. To help get this to actually happen:
I have explained why we are doing it to the coaches.
Videoed the exercises
Given written handouts
Rehearsed the exercises over several weeks, so they can execute them properly, effectively and confidently
Let the players mix and match to come up with what they think is right.
Had dress rehearsals and adjusted from the feedback.
This didn't happen overnight, it has taken time, but it is an important part of the overall Athletic Development and player development, that the athlete knows what they are doing, why and can get on with it themselves.
We have banned shooing the chickens too!
Read more here on
by James Marshall
Client Testimonials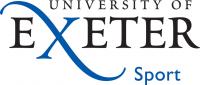 University of Exeter
James has been our lead strength and conditioning coach for the Talented Athlete Scholarship Scheme (TASS) at the University of Exeter since the scheme's inception. His attitude, professionalism and above all his drive and desire to help each sportsman and woman develop and reach their potential is exactly what we require. James shows a real interest in each of his athletes and helps them to aspire to be as good as they can and ensures that no goals are unattainable.
More
Upcoming Courses
Athletic Development Coach – WILLAND
20 Feb 2019
Athletic Development Coach Venue: WILLAND Date: Wednesday 20th February. Time 0900-1630. Booking deadline Friday 8 February Is the 'Athletic Development Coach' course for me? This particular course is for our junior members to attend. If you are interested in attending please contact Carly. What will I learn? Course Goals and Objectives Candidates will be expected […]