Main Menu
Latest Blog Entry
Excelsior AD Club newsletter March 2019 We have had so much happen in the last month, and exciting things happening in the run up to Easter, it is best to keep them all in one place. So here you go. 6 members complete their Athletic Development Coaching Course Archie, Daisy, Flora, Jakin, Rebecca and Stephanie […]
User login
How to make your warm up sport specific
Is your warm up sport specific?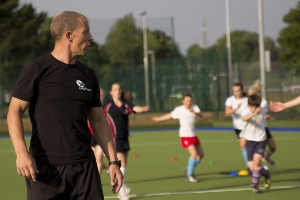 As many people in the world know and understand you can learn so much by watching and observing other people.
How society works? How people act in different situations, being a couple of examples.
This skill, of observing and reflecting is so important to a coach's personal and professional development. I have had the change to work with some excellent coaches over the last 5 years and from each I have gained new skills and qualities.
While waiting for Matt, (as he was late to our meeting) I have the opportunity to watch two teams warming up for a game of Netball. As I was watching I noticed that both teams were doing the same drills and activities. And I got thinking…… is this normal? Does every team warm up the same? If so does that mean that each person that plays that sport is the same? Is that warm up effective for them?
Warm Ups
This is a message that we James has been drilling into the athletes we work with, over the last couple of weeks. We have spent time planning and reflecting upon their individual and team warm ups and how they prepare themselves before they compete and it has proven to be very useful for the athletes and us.
Here are some tips:
Have a plan. Write it down if necessary. Make it simple.
Make it personal to you- don't copy what anyone else is doing.
Move generally before you get ready for your specific event.
Use large muscle groups first, get warm and sweaty.
Introduce technical drills for form.
Build up speed and intensity.
Integrate speed work with mobility, so that you don't get fatigued.
Practice in training and experiment with what works for you.
Keep it short- that way if you are called up sooner than expected you won't panic.
Routine is key; it will be a comfort before you compete.
What I saw and what I was thinking….
While watching the Netball warm up I saw:
A lot of running in a straight line (A to B)
A low to medium intensity of running, and not explosive movements, high intensity actions
Limited decision making and interplay between players.
When I look at Netball, I see a high intensity game (for those actually involved with the ball), that is multi directional and at varying intensity of movement thought-out the game. When in netball does a player run completely straight with no change or pace or direction. Did the warm up resemble the actually activities and movements required in the match? Probably not.
A warm up is so important to mentally and physically prepare athletes for competition. Yes we can physically prepare athletes with the implementation of correct movements and actions, but who can we mentally prepare them? As each athlete has a different make up and needs.
What we can do it stimulate each athlete sensor systems, in so that their make fast, and correct decision in the heat of battle. This means include decision making into a warm up, especially for team evasion sports.
My favourite is keep Ball, a simple game that requires the players to many a number of pass between each other, without letting the opposition gain the ball. This activity is multi directional, varying of intensity running and movement, and include communication and decision making.
Ask yourself, are you actually preparing your athletes for competition?
Read more here
Jason Slade
Client Testimonials
Judith Hamer – GB Wheelchair Basketball, Paralympian
I have worked with James for three years now. James's attitude to training has changed my approach to my training session and sport making me more focussed and organised to get as much as I can out of each session. The improvements I have made with my fitness, core and my psychological approach to training have been largely down to my sessions with James
More
Upcoming Courses
Sports Performance Workshop: Willand
10 Apr 2019
Sporting success starts here
Are you a sporting teenager who wants to get better?
Do you play more than 1 sport?
Do you want specific advice on how you can prepare for the matches ahead?
Do you want to know how to balance school/ club sporting commitments?
This day is for you.
The Day will include: