Main Menu
Latest Blog Entry
Excelsior AD Club newsletter March 2019 We have had so much happen in the last month, and exciting things happening in the run up to Easter, it is best to keep them all in one place. So here you go. 6 members complete their Athletic Development Coaching Course Archie, Daisy, Flora, Jakin, Rebecca and Stephanie […]
User login
Olympic Weight lifting Tips
Learning from a WeightLifter

Coomonwealth medallist Neil Taylor gives some tips on hot coach the Olympic lifts. Neil has recently been appointed as Performance Manager for South Wales with Welsh Weightlifting. I know Neil from our days working together at the RFU. Here are his tips.
I have been performing the Olympic lifts since the age of 11. My coach at the time kept it simple, didn't over complicate the movement and allowed for errors early on. Here are some of my Olympic Weightlifting tips.
With his expertise he helped me lift MY way and not the way the books said. 30 years down the line I have watched those lifts turn into a menu of biomechanical myths and mind numbing terminology.
KEEP IT SIMPLE.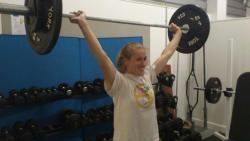 In my opinion it is always easier to teach the Power Snatch first, the pulling phase is the same as the Power Clean and the lift a little less problematic. (Becky Brown in pic).
Demonstrate the lift without a verbal description then ask athlete to perform the lift and observe their interpretation of that lift, they may be near perfect, they may be not, treat each one on how THEY lift
At the start position instruct your athlete to push the chest out and through whilst pulling the bar off the floor this will encourage correct lifting posture with the back being slightly in extension
Depending on your athletes' training age you may wish to break the lift down into stages.  Start with the first pull by deadlifting the bar to the waist position and returning it back to the floor, encourage the athlete to push their chest through to retain good posture.
Repeat this until your comfortable with what you see, be patient
Once confident with the first pull,  move to the high pull.  It is important at this point for your athlete to work on pushing the hips forward and extend up on to the toes. (James Marshall in pic).
One coaching tip you may wish to use here is to pull the bar up to chest height rubbing finely against the navel area, this will encourage the athlete to keep the bar close to their body
Move on to the full lift when you feel the athlete has mastered the above and never be afraid to revisit the basics.
A great tool to use is the video camera but be aware of gaining consent from the parents or guardians of your athletes should they be under 18 years old
Compliment the athlete on their good lifting points as it is important to finish lifting on a feel good note, people deal too much with the negative, with what is wrong.
Try and see positive things, to just touch those things and make them bloom.
Neil Taylor: Commonwealth games medallist. RFU Weightlifting Coach.
If you like this, then read more on
Client Testimonials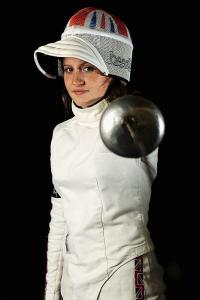 Jenny McGeever
James has been my strength and conditioning coach since June 2009 and during this time he has provided me with constant support and helped me develop as an athlete, from Under 17 international level to senior international. He is currently helping me with my transition from fencer to Modern Pentathlete.
More
Upcoming Courses
Sports Performance Workshop: Willand
10 Apr 2019
Sporting success starts here
Are you a sporting teenager who wants to get better?
Do you play more than 1 sport?
Do you want specific advice on how you can prepare for the matches ahead?
Do you want to know how to balance school/ club sporting commitments?
This day is for you.
The Day will include: