Main Menu
Latest Blog Entry
Excelsior AD Club newsletter March 2019 We have had so much happen in the last month, and exciting things happening in the run up to Easter, it is best to keep them all in one place. So here you go. 6 members complete their Athletic Development Coaching Course Archie, Daisy, Flora, Jakin, Rebecca and Stephanie […]
User login
Talent ID- The Australian Myth: Paula Jardine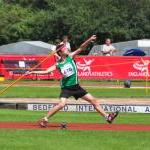 Physiology tests don't identify talent.
The idea that physical abilities tests can predict talent is now so pervasive that I'm beginning to lose track of the number of times I'm asked by athletes who've completed physiology tests what sports the tests suggest they'd be good at.
When I explain that the tests are intended to help them assess their own fitness and identify areas they can work on to improve their performance they're often a little disappointed. If only it were so easy to identify future stars this way but despite the spin, the reality is that it certainly isn't.
The Australians were the first to try to identify athletes this way an initiative that began with their rowing programme in 1988.  More than 20 years later the much talked about Talent Search programme has produced results that are far more modest than the hype suggests — just over a half dozen female Olympic athletes and 3 Olympic medals which represents about 1 percent of Australia's medal haul.
Even these results were dependent on a bit of luck as the first two Talent ID athletes to compete in an Olympic Games for Australia (rower Megan Still and cyclist Alayna Burns) were in fact almost not selected for their respective programmes.
Learning from the Eastern Bloc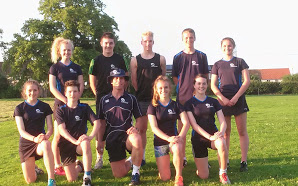 This type of Talent ID testing is widely thought to be a Westernised adaptation of the methods used in the Eastern Bloc to select elite athletes.
The Eastern Bloc didn't rely on one off tests at all – they tracked athletes physical development over many years and were more interested in the trajectory that their training and results were taking.       (Excelsior ADC athletes come in all sorts of shapes and sizes).
What the tests generally do is deselect individuals who don't fit an idealised model of what an athlete in a particular sport looks like. Had the height criteria been rigorously applied in the case of British Olympic rowing medallist Annie Vernon she would never have been selected.  Promoted as a Talent ID find Vernon had been active in the sport for over 3 years by the time she was identified and fast tracked.
Most sports already have problems with selection bias at junior age group level skewing the talent pool as is evidenced by the relative age effect and the over representation of early maturing athletes in selective junior programmes.
As physical abilities tests are being used with increasing frequency in our schools to identify "the gifted and talented" with the intention of providing additional resources to support their development it is highly likely to compound the problem of selection bias as those administering the tests look at the numbers without taking age or biological maturity into consideration when making supposedly scientific assessments of someone's innate abilities.
Talent ID testing has a limited use as a gimmicky way to recruit athletes for some sports but there's a real danger that as it becomes more pervasive it could have the unintended consequence of eroding rather than expanding the talent pool when those labelled gifted at an early age turn out not to be.
Paula Jardine: South West Talent Manager, University of Bath.
Further reading:
Client Testimonials
Sean Clifford- Point Guard
I feel that training with South West Talent and James Marshall has been the best thing I've done for my basketball career so far. It has greatly improved my overall athleticism which has been a real benefit to me when on court. More importantly, however, the training has enabled me to continue playing whilst suffering from a back injury which has caused me real problems over a number of years. It has made huge improvements more recently and I am confident that I will be in good shape to play this coming season.
More
Upcoming Courses
Sports Performance Workshop: Willand
10 Apr 2019
Sporting success starts here
Are you a sporting teenager who wants to get better?
Do you play more than 1 sport?
Do you want specific advice on how you can prepare for the matches ahead?
Do you want to know how to balance school/ club sporting commitments?
This day is for you.
The Day will include: