Main Menu
Latest Blog Entry
Excelsior AD Club newsletter March 2019 We have had so much happen in the last month, and exciting things happening in the run up to Easter, it is best to keep them all in one place. So here you go. 6 members complete their Athletic Development Coaching Course Archie, Daisy, Flora, Jakin, Rebecca and Stephanie […]
User login
Why disengaged girls hate school sport
I have recently been asked to help coach "disengaged" girls in school p.e. I am doing weightlifting at one school, gymnastics at another. Funding is available to help these girls as they are unenthusiastic about "traditional p.e." My experience coaching them is different from what I was told to expect.
What is "traditional p.e."?
I keep getting told by twenty-something p.e. teachers that the sports model is failing and so we have to find non-traditional ways of "engaging" girls (I use girls, but most of what follows applies to boys too). But, once again, p.e. is getting confused with sport. They are different (or at least should be).
This quote from 1969:
"Organised games playing in girls' schools has been much maligned as purposelessly aping the boys' tradition and either producing hearty hockey players or a tight-skirted, unenthusiastic, unskilled rabble…
To the age of 13 or 14  the majority of girls are likely to be keen. After this age many girls do not take kindly to hockey, lacrosse or netball; there should then be a wider scope for individual activities such as tennis, athletics, swimming, archery or dancing."
There are two points here: are the girls opting out because they have found something which matches their talents and desires better? Or, are they deselecting themselves because they lack the basic skills required to perform a team sport such as hand-eye co-ordination, running, skipping and throwing/ catching skills?
The first is perfectly acceptable and requires schools to offer a selection. The latter is a travesty and shows we are failing our children.
Sports modules instead of physical development
One of the reasons we are failing our children is the insistence on using sports modules in p.e. classes. When I was growing up, we had p.e. twice a week in shorts and white T-shirts. We had games once a week wearing a reversible rugby shirt. We did physical education in p.e. and games in Games.
Now, even Primary Schools are dominated by sports modules. "Invasion games" is a module, cricket, athletics, tennis and rugby are modules. These all presume that the children have underlying motor skills and that sport will get them fit.
The cynical part of me sees schools being given resources by Sporting National Governing Bodies (NGBs) that show complete lesson plans for 6-8 weeks to help teachers run p.e. classes. For the drowning Primary School teacher this is a lifeline that helps them survive for a little bit longer.
But, the NGBS are chucking resources at schools as part of a big recruitment drive to increase participation and then get more funding from Government: this then allows the administrators to keep their jobs for another year.
But, what is the point of having "Invasion Games" if the kids are unable to throw or catch, let alone run and jump as well?
I was playing catch with my 6 year old son before school one morning and 3 other boys asked to join in, 2 of whom were 8. Of the four boys, two could throw with a contralateral overhand action with some degree of accuracy. One of the 8 year olds had an ipsolateral  shot putting action, the other did an underarm loop effort which went vertical and was never near the target.
Why do "invasion games" with this bunch? Where is the differentiation? To rub salt into my wound of dismay, a teacher came up and said "You are encouraging rule breaking Mr Marshall"! I wonder if that teacher is able to spot different throwing actions, let alone improve them.
Even Athletics which could be considered as teaching fundamental movements is corrupted by competition. (At every level it seems).
In Devon, the schools competitions take place at the beginning of the Summer term, rather than the end. That means only the kids who participate outside of school are likely to be selected. The keen, hopeful young girl who learns throughout the term, misses out on opportunities that happened 6 weeks earlier. School then stops and resumes in September with rugby…
The problem is endemic and we have a generation of teachers who have not experienced quality physical education as a pupil. I recently had a Secondary school p.e. teacher on a course who did not know what the tabs underneath the bottom of a bench were: he had never run up a bench onto a frame. I promptly changed that. Now his pupils will get an opportunity to do so.
But boys like competition
"But, however much they are encouraged, games cannot altogether take the place of physical training. They have not the same corrective effect, many of them are "one-sided", the same regular systematic and progressive results cannot be obtained from them, and apart from the difficulty of obtaining sufficient space for all to play, the greatest drawback to the use of games alone is that the weaker and less expert performer (i.e. the very man who requires most training ) is often discouraged by his want of proficiency and so ends by becoming a "looker on". (2).
Do you see schools that have a structured physical training programme with the goal of children being able to move properly and be physically fit? The only area where targets have been laid down and schools make effort is with swimming.
What about fitness? In Devon, the schools are given misguided advice about the intermittent shuttle run (beep) test: they are prohibited from using it. There is no measurement of aerobic fitness, let alone strength let alone co-ordination that is used across Primary Schools.
If we don't measure it, we can't be seen to be failing. Instead we can measure "numbers" and "hours on the timetable". That way we can show success.
What a load of claptrap. That is an easy option for pencil pushers to pat themselves on the back. They are failing our children. No wonder the girls become "disengaged".
Children are lazy
Unlike the parent who told me last weekend that "kids are lazy", I strongly believe that kids relish opportunity, challenge and boundaries. They just need support and guidance.
I told that parent to come to Willand at 3:30 after school and see just how "lazy" these kids are. The recreational field is covered with scores of children running, skipping, playing, climbing and shouting. In short, being children.
Is it the child's fault that they are driven everywhere, and plonked down in front of a screen whilst their Mum updates her facebook status, or while their Dad checks football scores on twitter?
Is it the child's fault that they are told to sit down in p.e. lessons so that they can "learn" about fartlek, rather than run around the park?
Solutions
Here are a few solutions:
Stop confusing sport with physical education: they are different. Sport is an expression of physical abilities, rather than a tool to develop them. Traditional p.e. was just that.
Have some balls and set some physical targets for your school. Make them public and accountable (all pupils leaving Primary school able to climb a rope, vault a box, run 800m without stopping and throw 20 metres would be a start).
Give teachers skills to observe and encourage quality movement, rather than laminated lesson plans which are about survival.
"The Teacher…must also know how to stimulate and control the pupils' efforts so as to obtain the quality of performance that brings out the full value which the exercise has for the pupils at the particular stage of development and training they have reached. Technical skill alone will not enable him to do this: sympathetic understanding and powers of leadership are needed." (3).
Here is an example of a group of kids aged 12-14 doing a small circuit round the gym. Whilst it may be called gymnastics now, it is only p.e. from the 1960s.
References
Educating the Intelligent: M. Hutchinson & C. Young. Pelican (1969)
Manual of Physical Training: The War Office. HMSO (1931).
Reference Book of Gymnastic Training for Boys. Board of Education (1947).
Client Testimonials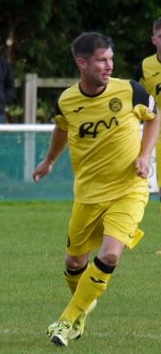 Scott Rogers: Footballer
I ruptured my ACL back in August 2015 playing football for Tiverton Town FC. Not only have I just returned to play again less than a year later with my knee feeling as good as it did prior to my injury,  but my my body in the whole feels like it was 10 years ago […]
More
Upcoming Courses
Sports Performance Workshop: Willand
10 Apr 2019
Sporting success starts here
Are you a sporting teenager who wants to get better?
Do you play more than 1 sport?
Do you want specific advice on how you can prepare for the matches ahead?
Do you want to know how to balance school/ club sporting commitments?
This day is for you.
The Day will include: