Main Menu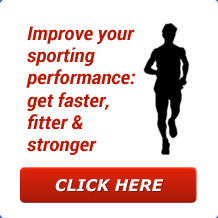 Latest Blog Entry
A review of Jerome Simian's workshops on physical preparation for sport. I had to choose between different "strands" of coaching topics at the IFAC conference in Loughborough. A difficult choice, not wanting to miss out on some excellent speakers. I chose to attend Simian's because of a quote I heard on the HMMR podcast: "I […]
User login
Jump Higher
The Excelsior 8 week accelerated jump training programme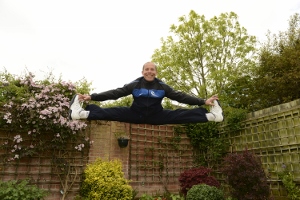 The ability to jump higher than your opposition will allow you to make plays that they can't.
The ability to repeat that jump and in different directions will truly enhance your athleticism.
Many sports people fail to reach their potential because they have been given the incorrect coaching and training programme.
Learning to jump higher requires expert coaching and advice because you also need to learn how to land safely. Female athletes especially are more likely to get knee injuries (More details in this free ebook). 
The Jump Higher book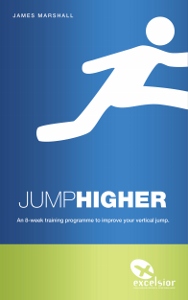 You can increase your vertical jump by following the 8 week training programme contained within this book.
It contains detailed training programmes over the course of the 8 weeks. Each of the exercises has an explanation and a video hyperlink so that you can be sure you are doing the right thing.
"I have been coaching young athletes for over 15 years and as a working professional its always essential to have people you trust to feed you the right informatioin and have a complete handle on the athletes you are dealing with. James Marshall's book sits perfectly as the right exercises for teaching my young volleyball and beach volleyball players to be able to jump and know how to. A true professional who lives to share with like minded people. You wont be disappointed if you begin working with James Marshall as a coach or for your athletes or their parents." Denise Austin.
Available to buy here .  
Individual coaching from James
If you want to receive individual coaching from Head Coach James Marshall then you can request that. I only have 10 individual athletes that I coach at any one time to ensure quality.
Musculo- skeletal screening.
Four 1:1 coaching sessions.
Four individual training plans based on a two week cycle.
Technique coaching on  pliometrics.
Weight training plan to complement the jumps.
Access to exclusive video clips.
Guaranteed Vertical Jump increase over the 8 weeks if you follow the plan.
Bonus: Training diary and the Excelsior 10 week core training book.
Expert coaching and training plan is only £200.
Are you ready to Jump Higher? Contact me now for a no obligation chat.
Client Testimonials
Judith Hamer – GB Wheelchair Basketball, Paralympian
I have worked with James for three years now. James's attitude to training has changed my approach to my training session and sport making me more focussed and organised to get as much as I can out of each session. The improvements I have made with my fitness, core and my psychological approach to training have been largely down to my sessions with James
More
Upcoming Courses
Athletic Development Coach – WILLAND
20 Feb 2019
Athletic Development Coach Venue: WILLAND Date: Wednesday 20th February. Time 0900-1630. Booking deadline Friday 8 February Is the 'Athletic Development Coach' course for me? This particular course is for our junior members to attend. If you are interested in attending please contact Carly. What will I learn? Course Goals and Objectives Candidates will be expected […]