Main Menu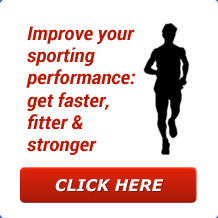 Latest Blog Entry
A review of Jerome Simian's workshops on physical preparation for sport. I had to choose between different "strands" of coaching topics at the IFAC conference in Loughborough. A difficult choice, not wanting to miss out on some excellent speakers. I chose to attend Simian's because of a quote I heard on the HMMR podcast: "I […]
User login
Do or Do Not- There is no try

Yoda, in his infinite wisdom after training Jedi for 800 years does come up with some good stuff.
Luke: "I can't believe it."
Yoda: "That is why you fail."
Happy Star Wars Day!
Client Testimonials

David Lloyd Tennis Academy
James is much liked and respected by all the players both because of his wide knowledge of tennis specific fitness and his ability to communicate the content.
More
Upcoming Courses
Athletic Development Coach – WILLAND
20 Feb 2019
Athletic Development Coach Venue: WILLAND Date: Wednesday 20th February. Time 0900-1630. Booking deadline Friday 8 February Is the 'Athletic Development Coach' course for me? This particular course is for our junior members to attend. If you are interested in attending please contact Carly. What will I learn? Course Goals and Objectives Candidates will be expected […]