Main Menu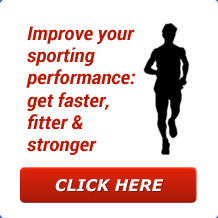 Latest Blog Entry
Bayern vs Chelsea: Only the fittest will prevail.As the world's top footballers prepare to meet in the Champions League Final this weekend, we explore what it takes to make it at the highest level.Advances in Sports Science have revealed the highly energetic demands within the modern game, what we as coaches then do is help you get ready to play and meet those demands.
User login
Happy Star Wars Day- Lessons from Darth Vader
Happy Star Wars Day.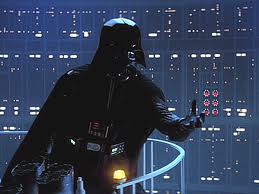 Last year we mentioned that very experienced coach Yoda. But what can we learn from Darth Vader?
The three main lessons are:
1:It is never too late to learn from mistakes.
Just because you have been taken down the Dark Side of Coaching does not mean that you can not change.You may have invested hundreds of hours and pounds in reinforcing certain beliefs, but you can still change.
Vader was seduced by the Dark Side and led astray by the Emperor Palpatine. It took a certain self sacrifice by Luke Skywalker and faith in his father to help Vader realise that he was wrong. You may have been seduced by the power of the "Workout of the Day", the "Frontal Plane Lifting Association" or the "Get massive by spending lots on supplements" Sith Lords, but you can still change.
2: There are no shortcuts.
Despite Vader's advice, the haste and impetuousity of youth will lead to mistakes. "You don't know the power of the Dark Side." Nope, but also haste will also paper over cracks which will appear later on. Probably at the Athlete's expense.
3: Nothing is more important than family.
It might be in an employer's or athlete's interest to hire people with no family commitments, but that may not lead to a functional society. Dedicating solely to work, or to sport, without recognition of balance will cause dysfunction.
The fact that you have had no contact with your children for 20 plus years, they kiss each other, you torture one and then chop the hand off the other, does not make you a candidate for "Dad of the Year."
Any favourite Star Wars quotes relating to coaching are welcome.

Client Testimonials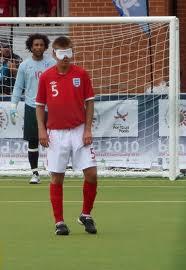 Robin Williams GB Footballer Paralympian
I have been training with James for over four years now and firmly believe he has played a key role in my transformation as an athlete and therefore as a footballer. It's fair to say I was in poor condition in various aspects when we first met, however, James' ability to focus on the most important things and eliminate the baggage from training has enabled me to develop rapidly, having missed selection for the 2009 European Championships I am now a regular in the starting lineup.
More
Upcoming Courses
Speed Training for Sports Coaches: Paddington, London
07 Jul 2018
One day speed seminar for sports coaches This one day seminar will help you understand basic speed training principles and give you practical coaching ideas that you can implement with your sports team and players. Athletic Development Coach James Marshall will introduce coaches to fundamental movements and exercises that will translate from track to field/court […]