Main Menu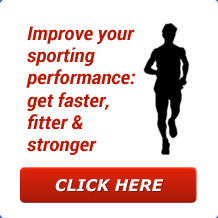 Latest Blog Entry
A review of Jerome Simian's workshops on physical preparation for sport. I had to choose between different "strands" of coaching topics at the IFAC conference in Loughborough. A difficult choice, not wanting to miss out on some excellent speakers. I chose to attend Simian's because of a quote I heard on the HMMR podcast: "I […]
User login
Happy Star Wars Day- Lessons from Darth Vader
Happy Star Wars Day.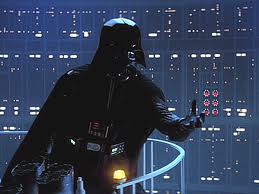 Last year we mentioned that very experienced coach Yoda. But what can we learn from Darth Vader?
The three main lessons are:
1:It is never too late to learn from mistakes.
Just because you have been taken down the Dark Side of Coaching does not mean that you can not change.You may have invested hundreds of hours and pounds in reinforcing certain beliefs, but you can still change.
Vader was seduced by the Dark Side and led astray by the Emperor Palpatine. It took a certain self sacrifice by Luke Skywalker and faith in his father to help Vader realise that he was wrong. You may have been seduced by the power of the "Workout of the Day", the "Frontal Plane Lifting Association" or the "Get massive by spending lots on supplements" Sith Lords, but you can still change.
2: There are no shortcuts.
Despite Vader's advice, the haste and impetuousity of youth will lead to mistakes. "You don't know the power of the Dark Side." Nope, but also haste will also paper over cracks which will appear later on. Probably at the Athlete's expense.
3: Nothing is more important than family.
It might be in an employer's or athlete's interest to hire people with no family commitments, but that may not lead to a functional society. Dedicating solely to work, or to sport, without recognition of balance will cause dysfunction.
The fact that you have had no contact with your children for 20 plus years, they kiss each other, you torture one and then chop the hand off the other, does not make you a candidate for "Dad of the Year."
Any favourite Star Wars quotes relating to coaching are welcome.

Client Testimonials
College of St Mark and St John
James is an excellent and experienced Strength and Conditioning Coach. He is able to draw on these experiences to adapt and meet each client's specific needs. James is known for his engaging and dynamic style that has proved effective in producing results. Having worked with James, he is both organized and efficient. He also is an evidence based practitioner happy to engage in debate and take on new ideas. James rightly demands high standards and a good work ethic which reflects his own contribution to each situation
More
Upcoming Courses
Athletic Development Coach – WILLAND
20 Feb 2019
Athletic Development Coach Venue: WILLAND Date: Wednesday 20th February. Time 0900-1630. Booking deadline Friday 8 February Is the 'Athletic Development Coach' course for me? This particular course is for our junior members to attend. If you are interested in attending please contact Carly. What will I learn? Course Goals and Objectives Candidates will be expected […]