Main Menu
Latest Blog Entry
Excelsior AD Club newsletter March 2019 We have had so much happen in the last month, and exciting things happening in the run up to Easter, it is best to keep them all in one place. So here you go. 6 members complete their Athletic Development Coaching Course Archie, Daisy, Flora, Jakin, Rebecca and Stephanie […]
User login
Agility with a Purpose: Jim Radcliffe
Posture, Balance, Stability, Mobility
These are the 4 key points that Jim Radcliffe keeps coming back to when he discusses his agility periodisation and planning.
His lecture and practical sessions at GAIN V expanded on the work he did last year (detail here).
Without these 4 areas, no amount of drills will help a player become more agile. Instead, adding a ball into the routines will just lead to poor technique.
(All week, everything came back to posture and precision, variety and progression)
Fundies on Mondays
Jim talked about how he plans the season and the week moving from a fundamental base (Fundies on Mondays) to more open and random games later in the week and in the season itself.
The agility progressions are:
General to Specific
Closed/Programme to Open/Random
Simple to Temporal to Spatial to Universal.
(I keep emphasising this in the work I do with athletes and coaches, copying drills from 101 agility drills books does not lead to better agility, just organised despair).
This links in to the strength work that Radcliffe does in the gym where players learn how to Flex, Extend, and Rotate, but with resistive overload.
Everything in his training programme is designed to eliminate bad postures and habits: or anything that stops his players from being rapid.
Radcliffe is an excellent coach, and has spent 26 years at Oregon perfecting his craft. His demonstrations are brilliant and I really like how he can get the message across in a simple form to players.
This time we had a greater opportunity to particpate and feel what the sessions were like (much appreciated Vern and Jim).
Client Testimonials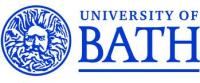 Bath University
"James worked with the Exeter and Taunton based Southwest Talent Centre scholarship athletes. He is deeply knowledgeable about strength and conditioning and has excelled at working with young athletes. His sessions are challenging and fun and he has succeeded in blending a group of athletes from a diverse range of sports into a cohesive training group.
More
Upcoming Courses
Sports Performance Workshop: Willand
10 Apr 2019
Sporting success starts here
Are you a sporting teenager who wants to get better?
Do you play more than 1 sport?
Do you want specific advice on how you can prepare for the matches ahead?
Do you want to know how to balance school/ club sporting commitments?
This day is for you.
The Day will include: