Main Menu
Latest Blog Entry
Excelsior AD Club newsletter March 2019 We have had so much happen in the last month, and exciting things happening in the run up to Easter, it is best to keep them all in one place. So here you go. 6 members complete their Athletic Development Coaching Course Archie, Daisy, Flora, Jakin, Rebecca and Stephanie […]
User login
Bruce Lee on agility
Traditional Martial Arts Training = Organised Despair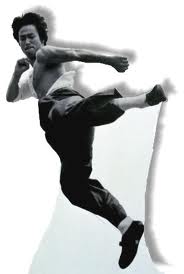 According to Bruce Lee in the Tao of Jeet Kune Do, where he talks about traditional martial arts training and refers to it as organised despair.
"Instead of facing combat in its suchness, then, most systems of martial art accumulate a fancy mess that distorts and cramps their practitioners and distracts them from the actual reality of combat, which is simple and direct.
Instead of going immediately to the heart of things, flower forms (organised despair) and artificial techniques are ritualistically practiced to simulate actual combat. Thus, instead of being in combat these practitioners are doing something about combat."
Now, if you substitute the word combat for agility, you may then see what is going on in your own sport. What happens in coaching environments is that a fancy mess of equipment is laid out and the athletes are told to perform artificial techniques that have no bearing to the sporting contest.
(Remember John Madden's thoughts on footwork?)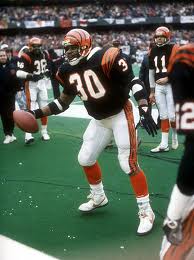 A prime example is the Ickey shuffle through a ladder. This footwork pattern was Ickey Wood's touchdown dance for Pete's sake, he didn't do it in the game!
I saw this drill being used by someone training a tennis player this morning – when is he ever going to do that in a match? Unless he celebrates winning a set by doing the shuffle.
Testing doesn't help
One problem is with agility testing. An athlete told me this morning that he was agile because he came 2nd in an agility test. Agility testing tests your ability to move between fixed points with some change of direction.
It does not test your response to realistic stimuli, or your ability to change direction in an unplanned sequence.
There is a place for using equipment and training specific, pre programmed, foot patterns. It is useful in training lower limb strength at specific speeds and angles. Don't mistake this for true agility though.
The body has an amazing ability to move and adapt. We have evolved that way in order to hunt, or avoid being hunted. Our ancestors did not practice organised despair instead they would have had more realistic hunting, chasing games.
Think about using these type of games in your agility work, don't try and constrain your athletes into artificial foot and movement patterns.
Agility is the focus over the next few weeks of our Sports Training System
Client Testimonials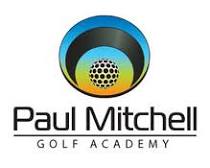 Paul Mitchell Golf Academy
With twenty plus years golf coaching experience working with all levels of golfer, I have sought after specific physical training for my more elite players.  In this quest, I have worked alongside trainers who have worked with the very best golfers in the world.    I can hand on heart say that James is the […]
More
Upcoming Courses
Sports Performance Workshop: Willand
10 Apr 2019
Sporting success starts here
Are you a sporting teenager who wants to get better?
Do you play more than 1 sport?
Do you want specific advice on how you can prepare for the matches ahead?
Do you want to know how to balance school/ club sporting commitments?
This day is for you.
The Day will include: