Main Menu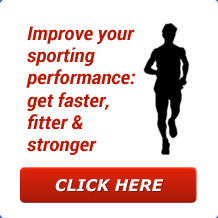 Latest Blog Entry
Bayern vs Chelsea: Only the fittest will prevail.As the world's top footballers prepare to meet in the Champions League Final this weekend, we explore what it takes to make it at the highest level.Advances in Sports Science have revealed the highly energetic demands within the modern game, what we as coaches then do is help you get ready to play and meet those demands.
User login
Excelsior ADC awarded Sport England Grant
Excelsior ADC awarded £8756 from Sport England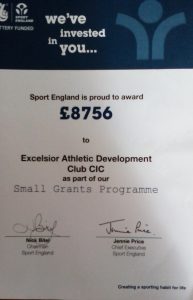 I am delighted to announce that we have been successful in our application to Sport England's small grants programme. The money will be used to develop the Weightlifting section of our club.
The grant we will be used in 3 main parts:
Equipment: we shall be buying Eleiko competition bar and plates, a new floor and some technical bars for beginner lifters.
Coach development: it is important to develop coaches from within the club. We shall be sending some of our existing lifters on the British Weightlifting (BWL) level 1 assistant coaches qualification. This is a great opportunity for the young people of Mid Devon to gain a coaching qualification.
Running new sessions for women during the day time in Willand, as part of a programme of helping females get fit and trying a new activity. This will be done in 2 seperate blocks to give as many people as possible the opportunity to try the sport.
This project will run alongside our existing evening Weightlifting sessions which run in Willand. Our club is the only licensed Weightlifting club in the South West (outside of Bristol). We accomodate people who want to get fit for their sport (Golf, rugby, hockey and football are the most common) as well as those who want to compete in Weightlifting.
If you would like to take part in the upcoming Weightlifting sessions, please register your interest with Head Coach James Marshall . No experience is necessary, but being generally healthy is a prerequisite as the sport requires movement.
This application took a long time to prepare and submit, a big thanks to Chris Brown (one of our lifters) for his efforts in helping.
Getting Willand healthy and fit
Last year we raised and secured £12,171.93 which was mainly used for our gymnastics club  equipment with some going to weightlifting and athletics kit.
This meant we could expand what we were offering and move into the bigger Village Hall. We also offer a satellite gymnastics club in Wellington, Somerset, 10 miles away.
I also worked with Willand Parish Council in advising on play equipment for the village. We chose bars and obstacles courses that allow children and adults to play and explore, rather than sit! They spent £20,000 and the kit is well used and is available to all.
That means in the last 18 months Willand has had over £40,000 invested into it's physical activity and sporting infrastructure!
Willand was a sporting hub 100 years ago (read here ) it is on it's way to becoming so again.
Hopefully this will make a difference to the long term health of our local population. All we need now are some decent cycle paths in the Culm Valley and we will really see a difference.
If you would like to take part in weightlifting, athletics or gymnastics in Mid Devon, please come along.
Client Testimonials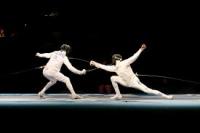 South WestFencing Hub
Working with James has been a pleasure and education for all of the fencers and coaches, from beginner fencers and trainee fencers, up to international fencers and coaches with decades of experience. We really appreciate James' desire to challenge assumptions but simultaneously his ability to listen to both fencers and coaches on technical and tactical points. He manages to keep his sessions fresh and innovative without losing sight of our central goals. His sessions are challenging and fun and his attention detail is a tribute to his professionalism. Thank you.
More
Upcoming Courses
Speed Training for Sports Coaches: Paddington, London
07 Jul 2018
One day speed seminar for sports coaches This one day seminar will help you understand basic speed training principles and give you practical coaching ideas that you can implement with your sports team and players. Athletic Development Coach James Marshall will introduce coaches to fundamental movements and exercises that will translate from track to field/court […]