Main Menu
Latest Blog Entry
Excelsior AD Club newsletter March 2019 We have had so much happen in the last month, and exciting things happening in the run up to Easter, it is best to keep them all in one place. So here you go. 6 members complete their Athletic Development Coaching Course Archie, Daisy, Flora, Jakin, Rebecca and Stephanie […]
User login
How to increase golf club speed
How to increase club head speed
Increasing club head speed will allow you to drive the ball further. This will help you reach the greens in regulation, and then you need to practice your putting. It's that simple.
Doing the right kind of exercises that actually help you increase club head speed is another matter! In this post I will look at some common mistakes golfers make, what we do with the professionals and then answer some questions we get asked regularly which will allow you to get started at home.
Common mistakes golfers make in the gym
"I wish I was in as good shape as a golfer" said no one ever.
 Where golfers go wrong is to try and copy bodybuilding exercises or personal trainer programmes from the internet. Bicep curls and deadlifts may have their place, as does trying to balance on a gym ball– but if done without thought, you will only get better at bicep curls, deadlifts and balancing.
Alternatively they might try to work on isolated low level muscles. I often get asked questions such as "how can I strengthen the multifidus" or "how can I improve core strength?" The body does not work in isolated parts.
Instead, if you want to increase your golf club speed and improve your drive length as a consequence, you need to look at your body and swing together.
That is one of the key points we do in our analysis before starting to train aspiring and professional golfers.
What we do with the professional golfers
I was speaking to Stuart (a golf coach I work with) about using the Central Nervous System to make athletes faster. He said he couldn't see the application for golf, because club head speed is developed by sequencing a series of linking actions together.
That is what all fast actions require. The speed of any action- a downswing,a throw or a jump for example- is exponentially increased by involving joints together to provide acceleration. The technical aspect of speed- running, throwing or hitting a golf ball can all be improved by looking at 4 stages:
Intra muscular co ordination – how an individual muscle learns to act as required to perform an action.
Inter muscular co ordination– how groups or sequences of muscles work together
Strength – how much work can the muscles do?
Thought (the CNS and reflexes to help put the previous 3 together)
When working with golfers, each one is different. Some may be very coordinated and have a fluid swing, but are just weak. Others are very strong with individual muscles, but struggle to get them to work together.
Others have the package, but could get faster- that is where using exercises to enhance the properties of the CNS help. This is quite advanced and requires 1:1 coaching. But, there is plenty for you to do at home.
How to train at home for golf
That might be a bit advanced for those keen amateurs, so here are some tips that you can use at home to improve your gold.
If you want to increase your club head speed, you need to have good posture, balance, stability and mobility: what we call "Structural Integrity". For some golfers, this may be a specific stretch to help get a better hip turn.  For others, it is the stability of the stance as you shift weight through the downswing that needs working on.
"You can't fire a cannon from a canoe" (Vern Gambetta), so alongside the technical aspect of your swing, you need a solid platform. I see a lot of Golf Professionals trying their hardest to get the golfer into positions that their body is simply unable to perform…yet.
Whilst it is tempting to look for the exercise to target the "golf specific muscle", we find that it is usually a non golf specific reason for having poor control of the swing leading to a weak or inaccurate swing.
Once you have worked on your Structural Integrity to build a solid foundation, you are ready to move on to some exercises to help get you stronger. There is no "best golf exercise" and we try to work the muscles in coordination with each other using dumbbells, medicine balls, kettlebells, sandbags and good old Gravity against the body.
Here are two videos showing medicine ball exercises and then dumbbell exercises.
I hope that is of some use to you.
Our Sports Training System was created to help aspiring athletes such as you get expert advice in your living room. The first 4 weeks get you off to a great start working on Structural Integrity and learning how to exercise safely on your own. Start now and by the Spring you will notice the difference on the course.
Client Testimonials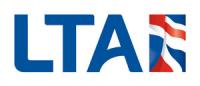 Middlesex LTA
James has been training the top performance players in the county and has proved a great success. The sessions are well organised and the feedback and the programmes given to the players are excellent.
More
Upcoming Courses
Sports Performance Workshop: Willand
10 Apr 2019
Sporting success starts here
Are you a sporting teenager who wants to get better?
Do you play more than 1 sport?
Do you want specific advice on how you can prepare for the matches ahead?
Do you want to know how to balance school/ club sporting commitments?
This day is for you.
The Day will include: