Main Menu
Latest Blog Entry
Excelsior AD Club newsletter March 2019 We have had so much happen in the last month, and exciting things happening in the run up to Easter, it is best to keep them all in one place. So here you go. 6 members complete their Athletic Development Coaching Course Archie, Daisy, Flora, Jakin, Rebecca and Stephanie […]
User login
How to get big for rugby
How Can I get Bigger for Rugby?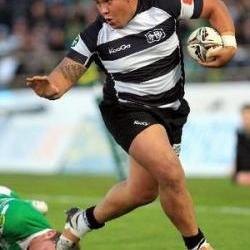 I was working with a group of young players this week- pretty new to physical training.
I outlined the plan over the next 10-12 weeks. We are going to work on efficiency of movement, becoming more robust and develop your athleticism.
I then asked what did they think that involved… getting bigger was the immediate response.
Getting bigger without having a solid foundation of movement (or the 4 pillars) will result in an immediate short term (about 12 weeks) improvement.
In other words the hypertrophy will take about 12 weeks to take effect and then another 12 weeks can be improved upon as well. So, at the end of nearly 6 months training you will be bigger.
3 key tips to getting bigger
Lift heavy for longer. Do big lifts, under loads, for some time. Strongman training, deadlifts, squats are all good ways of gaining mass. If it is just pure mass, with little function, then you are best off learning from some of the Strength Training Legends.
Eat well. There is no point eating junk food, you will become obese. Instead eat a well balanced diet that contains lots of natural foods. There are many sources of protein and testosterone that can be found in your normal diet. It is a lot cheaper than buying fat shakes too.
Sleep. It is when you sleep that your body recovers and repairs itself. Most teenage rugby players are not getting enough sleep.
The Downside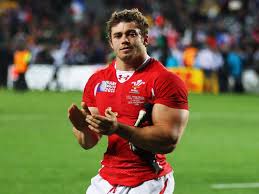 If your focus is purely on getting bigger, then there are 2 potential downsides:
Injuries: if you are a rugby player you can look forward to shoulder and hamstring injuries because they are the 2 most common ones, and a season of rehab. Is it any wonder that the RFU injury audit shows an increase in rugby injuries?
Slow: If you don't work on the application of strength through a full range of motion, and at speed, then you might end up getting slower as they found in Australia.
Conclusion
Hypertrophy work– getting bigger- is a goal in itself, but should not be the first thing that young rugby players work on.
If it is, it will hamper your Athletic Development and your rugby skills.
Younger players should look to grow up before growing out. You will be getting bigger as you get older.
Coaches who tell 14 year olds they need to get bigger, are missing the poiut.
Client Testimonials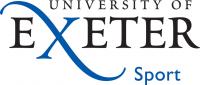 University of Exeter
James has been our lead strength and conditioning coach for the Talented Athlete Scholarship Scheme (TASS) at the University of Exeter since the scheme's inception. His attitude, professionalism and above all his drive and desire to help each sportsman and woman develop and reach their potential is exactly what we require. James shows a real interest in each of his athletes and helps them to aspire to be as good as they can and ensures that no goals are unattainable.
More
Upcoming Courses
Sports Performance Workshop: Willand
10 Apr 2019
Sporting success starts here
Are you a sporting teenager who wants to get better?
Do you play more than 1 sport?
Do you want specific advice on how you can prepare for the matches ahead?
Do you want to know how to balance school/ club sporting commitments?
This day is for you.
The Day will include: