Main Menu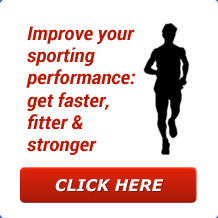 Latest Blog Entry
A review of Jerome Simian's workshops on physical preparation for sport. I had to choose between different "strands" of coaching topics at the IFAC conference in Loughborough. A difficult choice, not wanting to miss out on some excellent speakers. I chose to attend Simian's because of a quote I heard on the HMMR podcast: "I […]
User login
How to Train Before Breakfast: The Great Gama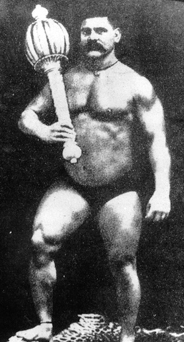 I always like it when I meet a young athlete and they tell me they do a few press ups and sit ups in the morning before breakfast or at night. It shows me that in the words of Muhammad Ali "they have the will, I just train the skill".
One famous wrestler, the Great Gama , took this to a very high level.
He got up at 0300 every day and did 4,000 deep knee bends (Hindu squats to Excelsior regulars) of which 700 of them were jumping squats.
In the afternoon he did 2,000 one arm and two arm press ups, followed by a 4 mile run, then 3 or 4 hours of wrestling.
It is funny how young males want to do "cleans" at the first opportunity, rather than develop a great foundation of conditioning first.
Somehow just working hard is often forgotten.
How to train like the Great Gama
My new schedule is less punishing than this, but it has helped cure my insomnia (thanks to Sleepyhead clinic).
0515 Wake up. Drink black coffee, eat banana, read/study.
0600-0610 Rise and shine mobility work.
0610-0700 Training session, usually weightlifting, otherwise structural integrity work + gymnastics.
0700-0710 Ablutions
0710 onwards: get family up, breakfast and school walk.
This requires a sensible bed time, and no indulging the night before, which is another good habit to get into.
One young female athlete who is on a Netball "pathway" said to me "But if I train before breakfast, I will have to shower"! Those athletes who do get into a morning routine seem to want "it" more than those who are ferried around by their parents to every last organised practice.
Try doing 10 minutes of exercise before breakfast every day this week, you will be on your way to being the next Great Gama!
Client Testimonials
College of St Mark and St John
James is an excellent and experienced Strength and Conditioning Coach. He is able to draw on these experiences to adapt and meet each client's specific needs. James is known for his engaging and dynamic style that has proved effective in producing results. Having worked with James, he is both organized and efficient. He also is an evidence based practitioner happy to engage in debate and take on new ideas. James rightly demands high standards and a good work ethic which reflects his own contribution to each situation
More
Upcoming Courses
Athletic Development Coach – WILLAND
20 Feb 2019
Athletic Development Coach Venue: WILLAND Date: Wednesday 20th February. Time 0900-1630. Booking deadline Friday 8 February Is the 'Athletic Development Coach' course for me? This particular course is for our junior members to attend. If you are interested in attending please contact Carly. What will I learn? Course Goals and Objectives Candidates will be expected […]