Main Menu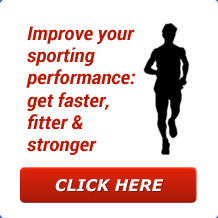 Latest Blog Entry
A review of Jerome Simian's workshops on physical preparation for sport. I had to choose between different "strands" of coaching topics at the IFAC conference in Loughborough. A difficult choice, not wanting to miss out on some excellent speakers. I chose to attend Simian's because of a quote I heard on the HMMR podcast: "I […]
User login
360° learning at GAIN in Houston
"You have to be comfortable being uncomfortable all the time"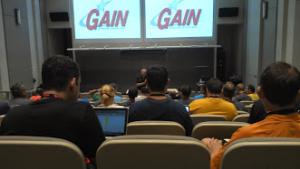 Vern Gambetta from the GAIN Athletic Development Manual.
I have just returned from spending a week at my 4th GAIN conference, at Rice University, Houston, Texas.
My mind and body were pushed, pulled and stretched in many different directions.
The standard of people coaching and presenting and attending is very high. This is far from a conference of "confirmation bias" or "how brilliant I am" presentations.
Instead it is an opportunity to immerse oneself into a learning and growing environment, ask challenging questions (apparently something I am good at) and have our beliefs and ideas challenged.
This can only happen with the right people around. Get it wrong, and people get defensive, argumentative or withdraw.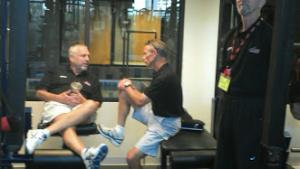 One of the most impressive aspects is that the faculty members (with an inordinate amount of experience) are always taking notes and asking questions: maybe that explains their success?
I shall be expanding further on each topic over the next few weeks as I get a chance to reflect and review upon my notes and thoughts.
Coach education is more than ticking boxes.
Having had to suffer some pretty dire compulsory "coach education" courses recently, I would like to share the different ways I had an opportunity to learn at GAIN.
Remember: sharing an idea is a learning opportunity.
Lectures: listening to some excellent presenters on a wide range of topics from leadership, coaching, data monitoring, disease prevention, Bondarchuk and 100m sprint development (to name a few).
Discussions: We had 3 round table discussions with the returnees. Sal Marinello and I hosted one on strength with a particular focus on"Hypertrophy". Got everyone in the room talking and sharing. Others were on endurance training and sports medicine.
Getting coached: Every morning there were 3 practical sessions on the track. I think coaches need to be coached: you get to feel what it is like to "be on the receiving end". I was privileged to have Gary Winckler take me through some reactive speed drills in the gym for his session. He kept telling me to move faster (I am a 44 year old recreational tennis player, not one of his Olympic medalists!).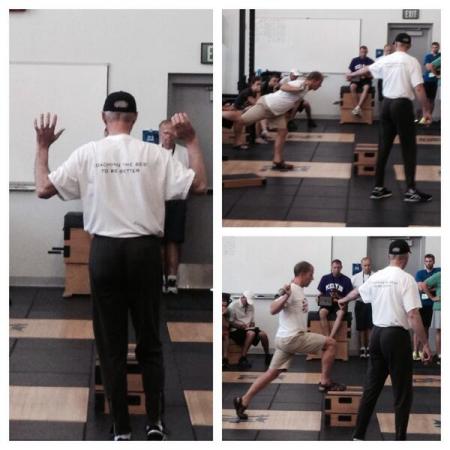 GAIN talks: like Ted talks, some of us did 15 min presentations about what we did, or how we work. Mine was on motor learning (Wulf) using the micro practice (Lemov). It was good to see the faculty throw themselves into this and I hope it triggered some thinking.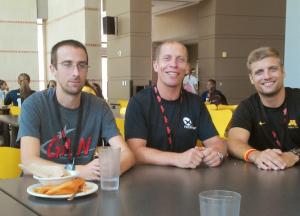 Informal Learning: The meal times are a big highlight of GAIN. Not only is the food excellent (pancake deficit this year though), but the chance to ask, share, discuss and reflect with everyone from a huge range of backgrounds is invaluable. Really great snippets of wisdom or sparks of ideas to pursue.
Coaching: I got asked by Gary Winckler to help him coach one of his morning sessions! That was a highlight "don't screw it up" was my main aim.
Workout before the workout: My roomate is Wrestling coach and p.e. teacher Andy Stone. Every morning we hit the track at 0550 to get a workout in before the workout (Vern calls this Naked crossfit), Each year we share ideas about what we have been working on. Here is a small sample:
Where else do you have an opportunity to do all that?
Big thanks to Vern Gambetta for creating this network, he has done an excellent job of evolving GAIN each year. Big thanks to everyone who was there and helped me learn.
If you have any questions, or thoughts, please share below.
Client Testimonials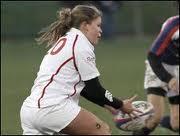 Georgina Rozario: England Scrum Half
I had the pleasure of having James as my first s&c coach when I was at University in Plymouth. I worked with him for 3 years and learnt everything I now know about training to the best of my ability. When I first saw James I was identified as a talented rugby player but had various injury and illness problems to contend with. By the end of my time with him I had become an athlete and later received my first international cap against the U.S.A.
More
Upcoming Courses
Athletic Development Coach – WILLAND
20 Feb 2019
Athletic Development Coach Venue: WILLAND Date: Wednesday 20th February. Time 0900-1630. Booking deadline Friday 8 February Is the 'Athletic Development Coach' course for me? This particular course is for our junior members to attend. If you are interested in attending please contact Carly. What will I learn? Course Goals and Objectives Candidates will be expected […]