Main Menu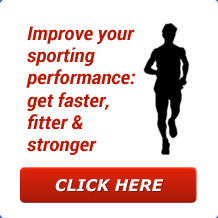 Latest Blog Entry
"The hamstrings transfer force from the motor of the butt to the wheels of the foot."Tenets of speed developmentAthletics coach Gary Winckler delivered an excellent overview on what he thinks is important on developing speed. A lot of the work is similar to what Frans Bosch did a couple of years ago, and he mentioned Bosch's work a lot.
User login
ACL Rehab
ACL rehab for sports people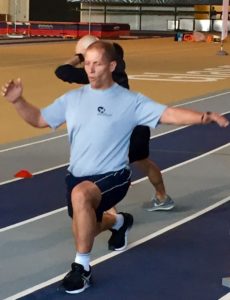 If you have an Anterior Cruciate Ligament (ACL) injury and wish to Return to Sport (RTS) then Excelsior can help you. You may be feeling fed up about the injury and dreading the long journey back.
The good news is that by following our ACL rehab programme you will be able to get back to the sport you love.
Having worked with many sportspeople at all levels of competition our team understand both the frustrations and drive that footballers, rugby players and athletes from all sports will be experiencing.
Our ACL programme is designed from the start to help encourage and motivate you.
Testimonial from Tiverton Town's Player Manager Scott Rogers
"I ruptured my ACL back in August 2015 playing football for tiverton town fc. I had just rejoined the club after 12 years after playing elsewhere and I had
planned to play for a couple more seasons before retiring. In just my 5th game of the season I endured the worst injury of my career and at 36 many said that I would never play again and I too once I heard the news thought the same."
"Luckily I knew James Marshall before my injury and speaking to him prior to my op I decided to carry out my rehab with him after the initial first couple of months doing the NHS rehab at Heavitree hospital."
"As it turned out it was IMO the best decision I have made in many years. Not only have I just returned to play for Tiverton Town FC again less than a year later with my knee feeling as good as it did prior to my injury, but my my body in the whole feels like it was 10 years ago. This is due to the strengthening excesses and drills that James puts me through on a weekly basis."
Initial assessment and advice
Chartered Physiotherapist Sarah Marshall will assess you initially post operatively. She will take a full history of your current and previous injuries before a carrying out physical examination.Every client is an individual.We understand that every session will need to be tailored to your specific needs.Please bring any relevant information you have from the hospital or clinic you were treated in.This may include your surgical notes,specific ACL rehabiliation protocol and/or early Physiotherapy exercises.
ACL Stage 1 Post Operation: Return to function
In your first 4-6 weeks post op we will the aim is to get you returning to your normal function, such as driving and walking up and down stairs. It will include modified whole body exercises to ensure that your body relearns how to work as one unit as soon as possible.
We constantly remind you and your body that you are you an athlete and that we are aiming for a retrun to competition. For that reason we may also introduce simple ball skills and running drills during this stage.
ACL Stage 2 Athletic Development
It is important to develop your confidence in the strength of your injured knee step by step. In this stage, we will progress you through exercises that develop your range of motion and strength such as this squat sequence.
As you improve, we gradually increase the challenges both technically and physically. We progress from two legged work to single leg work such as this sequence. This helps you prepare for change of direction and agility work in your sport specific training.
Towards the end of this stage we get you to move in many different directions, developing your ability to move from one leg to the other, to start-stop, turn, jump and land. All of which you do when playing ball sports. This helps you when you return to limited practice and skill sessions with your team.
ACL Stage 3 Return to Sport assessment
Depending on when you started training with us, this would usually be 6-7 months after injury. We put you in more inconventional and unexpected jumping and landing situations: much like what happens in sport. At this stage we would liaise with your team coach and talk about limited practices with small sided games.
Each injury is different, but if you see us soon after injury and train weekly,  we would expect you to return to competition within 9 months.
"I would wholeheartedly and already have, recommend anyone who has been unfortunate to have this injury or something similar to rehabilitate with James if you're serious about wanting to return to your sport in the best possible shape. His drive, enthusiasm and knowledge rubs off on you to want to get back to where you were and if you're willing to put the effort in James will get you there."
Booking an appointment to start your ACL rehab
If you would like any further information or would like to make an appointment then please call Sarah on 07971 633 951.
Client Testimonials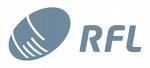 Rugby Football League
James' knowledge of strength and conditioning has been a valuable resource that I have used to enhance the training programmes at 4 professional Rugby League clubs; Harlequins, St Helens, Whitehaven and Workington. He has had a positive impact on the performance of the athletes and added to the professional development of coaching staff
More
Upcoming Courses
Athletic Development Coach – TAUNTON *NEW COURSE*
18 Nov 2018
A one day course for sports coaches in Somerset looking to help get their teams fitter. Practical ideas that you can use immediately. Course fee £100 includes resources and e-learning modules.