Main Menu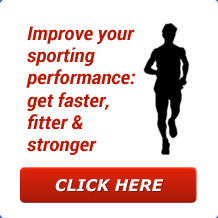 Latest Blog Entry
Movement is the foundation of sports injury rehabilitation Dr Grace Golden gave an insightful presentation on returning to sporting activity at GAIN 2018. I liked her systematic approach which was well illustrated with video examples. She also had a large amount of creativity and fun involved in her rehabilitation sessions. Coaching the injured athlete Grace […]
User login
Resources
Welcome to our free resources.
There is so much information available to athletes and coaches, here we have tried to pick some highlights and make it easy for you to gain access to the latest research.  Parents will find this useful too.
You will see useful video links on Athletic Development in practice as well as Free ebooks on strength and conditioning, overtraining, Coaching young athletes and Coaching tips.
Excelsior customers get access to even more resources. Watch this video on how to access and navigate.
Contact us for Individual Coaching or Advice.
If you want some specific training programmes on "Get Stronger" " Run Faster" or "Jump Higher" with video clips see here. 
Public Resources
Useful Links
Useful Videos
Client Testimonials
Judith Hamer – GB Wheelchair Basketball, Paralympian
I have worked with James for three years now. James's attitude to training has changed my approach to my training session and sport making me more focussed and organised to get as much as I can out of each session. The improvements I have made with my fitness, core and my psychological approach to training have been largely down to my sessions with James
More
Upcoming Courses